We are a creative digital studio based in Des Moines, Iowa with 30 years of video production and digital marketing experience. We use cutting-edge technology and proven marketing strategies to help you connect with your audience. Our specialties include:
video • animation • web • digital marketing • interactive • live/​virtual events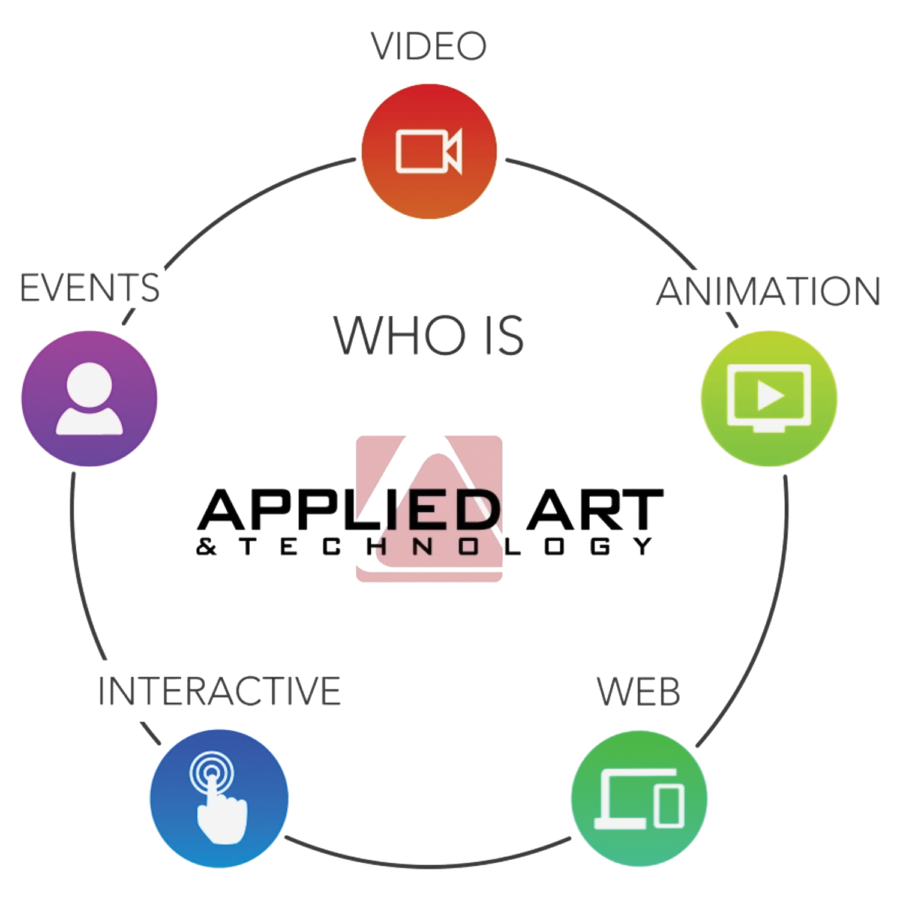 Creative Digital Studio | Des Moines, Iowa
---
Our video, animation, web, event and marketing teams comprise a full-service suite of content creation and strategy experts. We apply a multidis­ci­plinary approach to optimize your content for specific platforms and audiences, helping you achieve measurable results.
With over two decades of industry connections, we also have the unique ability to scale up or down to meet the needs of your project. Beyond our hub of full-time employees in Des Moines, Iowa, we are connected to a wide network of industry profes­sionals that spans the Midwest and, indeed, the country.
Whether you're hosting an interna­tional event with thousands of global attendees or need to produce a video for a localized audience in Iowa or beyond, we will meet you where you are to help you meet — and exceed — your marketing goals.

Applied Art & Technology was founded in Des Moines, Iowa in 1993. We are profes­sional videog­raphers, storytellers and digital marketers. For over 25 years, our team has pushed the creative envelope, innovating with new technology to make our clients stand out.
In the end, we're artists at heart who want nothing more than to see our clients succeed. That's why we go above and beyond to help you achieve your marketing goals.
Leadership • Passion • Action • Fun • Excellence • Positivity • Team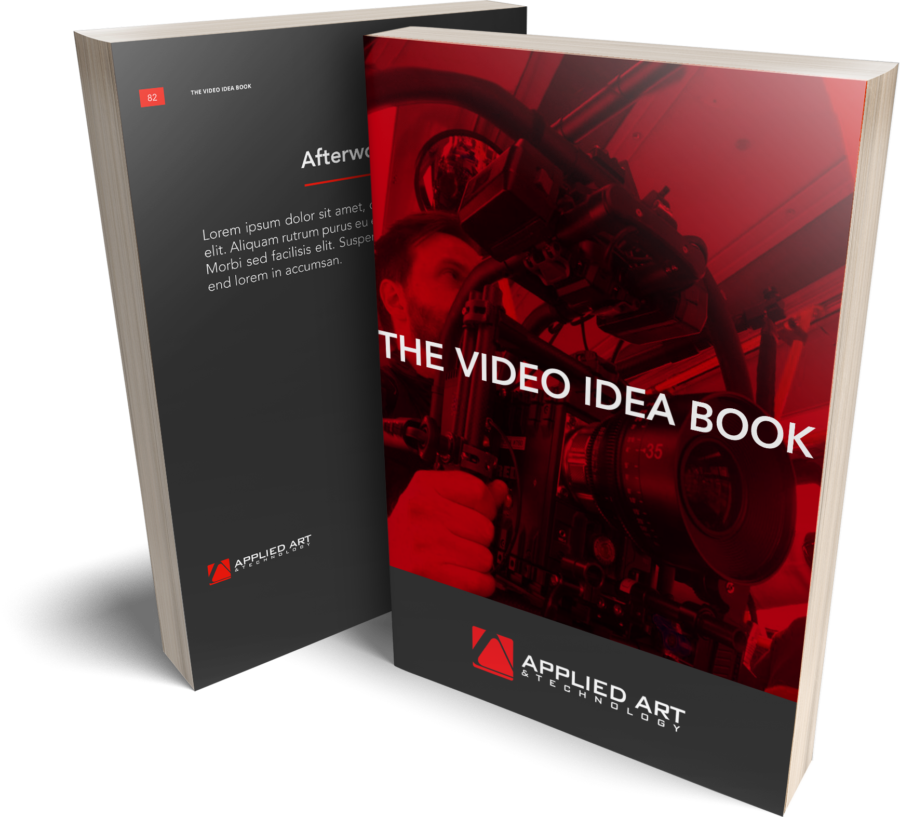 We wrote the book on video.
---
As a creative digital studio with over 25 years of video production experience, we know a thing or two about video marketing. In fact, we wrote the book on it!
Download our free 88-page Video Idea Book and discover 50 ways you can use video to connect with your customers.