Live Event Production | Des Moines, Iowa
Buzz-generating exhibits and polished presentations, flawlessly executed.
---
Events and trade shows can be high-pressure, high-reward environments, which is why it's so important to have an experienced team of profes­sionals at your side.
Fortunately, our team of event technicians have seen and done it all. We have the expertise and technical resources needed to transform a space, bridging cutting-edge hardware and software to create an eye-catching, show-stopping presentation.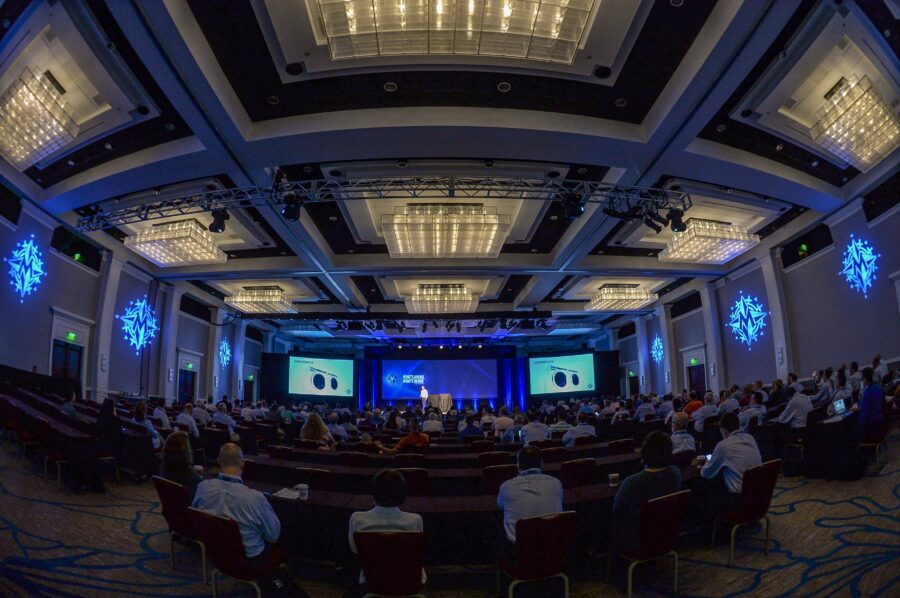 Planning
We start by listening to the needs of the project, the dreams and the ideas. We examine the physical space, the booth structure and the techno­logical specifi­cations. We ask about playback, interactive, methods of implemen­tation and tracking. Then we create an A/​V environment that takes all of this into account.
Details
Behind every fabulous event and exhibit are countless details few people know to look for. We review the plans for electrical, audio, control and network config­u­rations. We examine heat requirements, space requirements and weight requirements, as well as traffic, power, lighting and their effect on the audience.
Execution
We geek the lingo of ​"gripples," ​"verlocks" and ​"span sets," so we can work seamlessly with exhibit houses, A/​V companies, lighting designers and end users when it really counts.

Let's Connect
Looking for an event production partner with decades of experience? Look no further.
---
Visit our contact page to connect with our team. We look forward to bringing your event to life!