May 30, 2017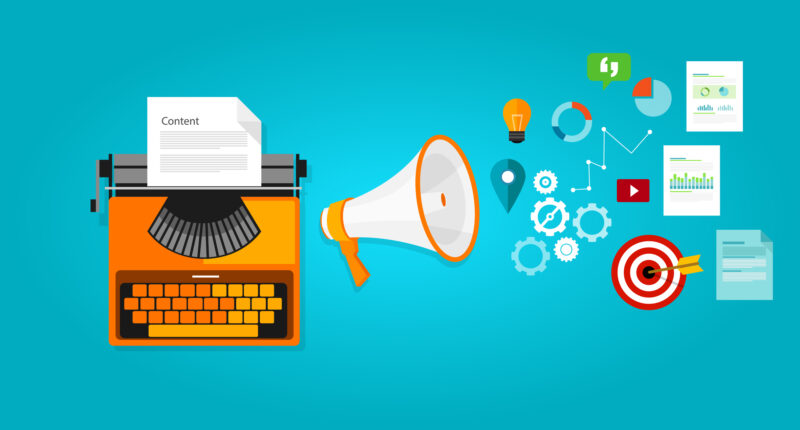 We all experience information overload. Studies show we consume 34 GB of information or 100,500 words outside of work in the average day. How do you keep your audience engaged and coming back for more? The answer is variety! Mix it up with new, fresh information delivered in a multitude of formats. Here are 8 different types of video and interactive content to try soon.
1. Explainer Videos
An explainer video is typically a 1 – 2 minute video that explains your value proposition, simplifies a process, describes your product or service offering or teaches the viewer how to use your product or service. A 2016 study shows nearly 60% of marketers are using explainer videos, suggesting it was one of the most frequently used types of video for websites, social media, and landing pages. To maintain the power of simplicity, keep it to 2 – 4 main points.
2. GIFs
A GIF is basically multiple images or frames in a file that can be played in a loop like a short movie clip or animation. And technically, it's pronounced, jif, like peanut butter, even if we refuse to say it that way. GIFs are all over the internet and social media, so you've definitely seen one. While they most often focus on humor and fun, they can also be used to demonstrate a product feature, express an element of your culture, share promotional messages or even show 360-degreero­tations. Here are some great uses of GIFs in email marketing.
3. Cinemagraphs
Cinemagraphs are still photographs with a looping video element. They're great at making viewers look twice. If you need a way to quickly engage users whether in email, social media post or even a tradeshow display, cinema­graphs will do the trick. Even better, cinemagraph banner ads drive 5.6x more CTRs on average than still images! Check out this cool compilation video of cinema­graphs.
4. Animated Videos
If it's the right fit for your brand, an animated video can really stand out and break through the clutter. Animation is a great way to take the ordinary and make it more entertaining. Animation can mean a lot of different things to different people. It can be text that comes to life on screen, animated whiteboard drawings, character animation or an explainer video, as covered above. Its possibilities are only limited by your imagination!
5. Podcasts
If you've never listened to a podcast, they are essentially free or low-cost audio programs distributed via the internet. Around 57 million Americans listen to podcasts and 64% are listened to on a smartphone or tablet. They are great for folks on-the-go, traveling or even at the gym. Devices like the Amazon Echo will make it even easier to listen to entertaining programs on demand as that technology becomes more widely adopted. Use Podcasts to tell a story about your brand, share an interesting interview with an industry influencer or walk listeners through a how-to tutorial. The key is to develop content that educates, entertains or inspires.
6. Interactive Infographics
Pictures make everything better right? Visual aids are a great way to supplement your message and help readers better understand and remember your message. In fact, a study of medicine labels discovered that adding pictograms to text increased compre­hension by 25%. Infographics are a great way to share a bunch of information and/​or statistics in a visually stimulating way. Interactive infographics go one step further and let users dive into the facts by clicking through to more information or watching it unfold on screen.
http://​www​.hongkiat​.com/​b​l​o​g​/​a​n​i​m​a​t​e​d​-​i​n​t​e​r​a​c​t​i​v​e​-​i​n​f​o​g​r​a​p​hics/
7. Interactive Charts & Graphs

The key with illustrative data sharing is to keep it simple so viewers can surmise the overall concept at a quick glance and then dive in for more details. Humans are visually wired. Almost 50% of our brain is involved in visual processing. So, we're pros at assessing charts and graphs!
Interactive charts and graphs are consid­erably more engaging because they allow the user to click and move within the data. Take a key trend or stat from your company and share it visually. If you don't have any data you can share, look to industry sources for snippets of data that apply to your business and be sure to credit the source in your chart. Here are few cool examples of charts and graphs that stepped up their game with interactive components.
http://​www​.simply​business​.co​.uk/​m​i​c​r​o​s​i​t​e​s​/​t​w​i​t​t​e​r​-​f​o​r​-​s​m​a​l​l​-​b​u​s​i​n​e​sses/
8. Testimonial Videos
You can talk all day about the benefits of your product, but ultimately, a prospect is programmed to trust a 3rd party source over you, someone incentivized to believe in your own brand. We seek out unbiased information to vet and rationalize a purchase before we make it. In fact, 84% of consumers in a 2015 study said they would trust an online review as much as a personal recommen­dation. Let your customers tell your story for you. If you are doing your job and making customers happy, they can convey that experience to your prospects.
Remember, the average person ingests 34 GB of information A DAY! Make sure a few of those gigabytes are coming from you. Need help creating that content? We're here for you. ideas@​appliedart.​com