January 10, 2018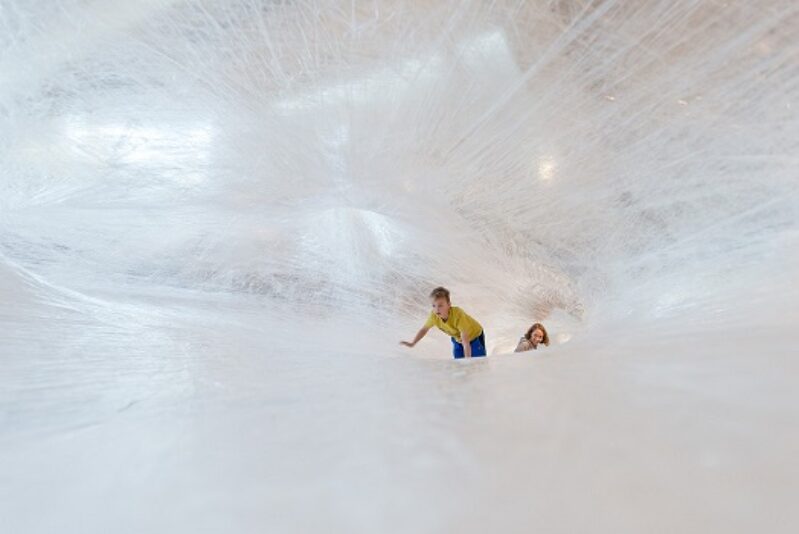 Artist collective Numen/​For Use created an interactive instal­lation titled ​"Tape Des Moines," which spans the entire I. M. Pei building.
Artist Dave Eppley created a colorful work of art in the lobby of the Art Center Eliel Saarinen building titled ​"Set One, Set Two."
Artist Monika Grzymala created a series of pieces called ​"Raumzeichnung – Drawing Spatially" in the Anna K. Meredith Gallery.
Artist Heeseop Yoon created a large-scale work of art in the atrium of the Richard Meier building. ​"Still Life Chandelier" is a three-story work of art made entirely from tape.