November 15, 2019
Project Background
Farrell's eXtreme Bodyshaping (FXB) is a fitness franchise headquartered in Des Moines, IA. Their compre­hensive program includes kickboxing, strength training, nutritional plans and community support. FXB is well known for drastic physical transfor­mations and significant weight loss that members see after only a few weeks.
Since 2001, Farrell's has grown to over 70 locations around the country and has aspirations to double in size over the next few years. To accomplish this goal, they have been exhibiting at expos to attract potential franchisees to partner in their expansion efforts.
From instructors shouting encour­agement to class camaraderie, Farrell's classes are truly an experience. Our challenge: how can we capture the experience of a Farrell's class without actually being there?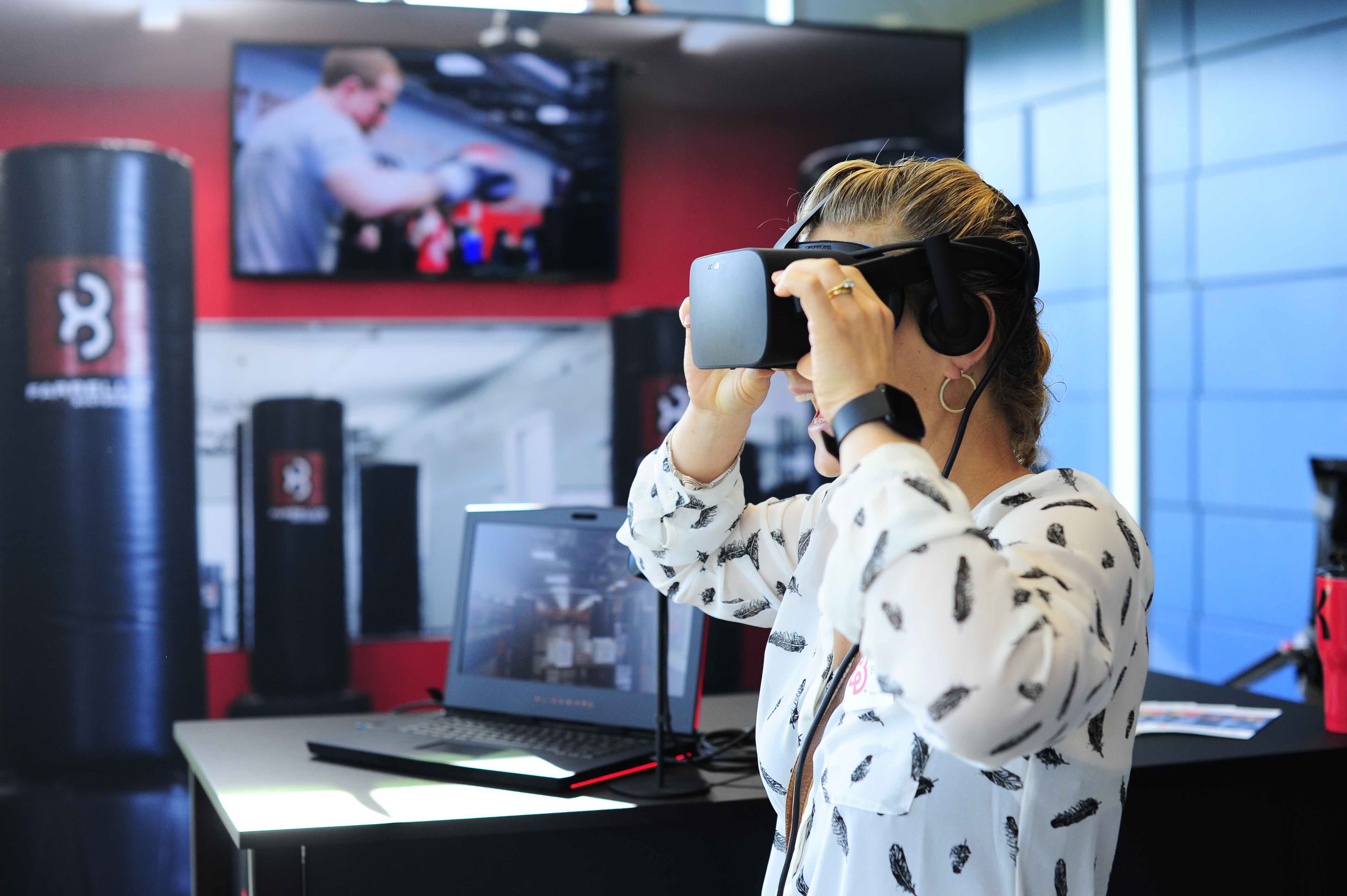 Our Roundhouse Kick Solution
The marketing team at FXB came to Applied Art in search of a creative solution.
After assessing their main concerns, our team presented the idea of a virtual reality (VR) experience. This allows a prospect to put on VR goggles, experience a kickboxing class and see if it is a program they want to get behind as a franchisee.
We were uniquely positioned to take on the project, with decades of experience in trade show exhibits, as well as the ability to produce 360-degree video in-house. Both of these capabilities were essential for this project to be successful.
With the ability to look around 360 degrees, hear trainers lead a session and witness the fellowship between members, the feeling of being in a real class becomes much more immediate.
The Benefits
Our VR solution has helped FXB in a few different ways.
First, it gives prospects a window into their business to see how a class feels. This approach connects the dots for attendees much better than a pamphlet or explanation ever could.
Second, our VR experience positions their business as a cutting edge industry leader. By providing a first impression with an emerging technology like VR, prospects assume that FXB and their programs are cutting edge — which they are!
Third, it establishes brand authority at an expo where brand presence is everything. Franchises will pursue business opportu­nities with a company they understand, connect with and see the most future potential. A virtual reality solution checks all of these boxes for Farrell's, providing compounding value for their business.
And, as a side note, having people crowd around your booth to watch someone wildly punching thin air automat­ically makes your company infinitely more fun and memorable!
In addition to the VR experience, we also put together an overview video that played on a display above the booth, which was cleverly designed to resemble the kickboxing studio. This additional display helped draw even more foot traffic to the FXB booth.
Results
After attending multiple expos, the FXB staff saw an increase in foot traffic and overall interest in their program.
The added benefit of having more foot traffic with an engaging display is brand recall. A goal for our trade show solutions is to leave a lasting impression and have our clients' booth be the most memorable experience from the whole event.
Client Feedback
"[VR] definitely helps people understand our program. Anything we can do to express what our program is like will help us sell more franchises." — Lance Farrell, FXB Founder