September 19, 2014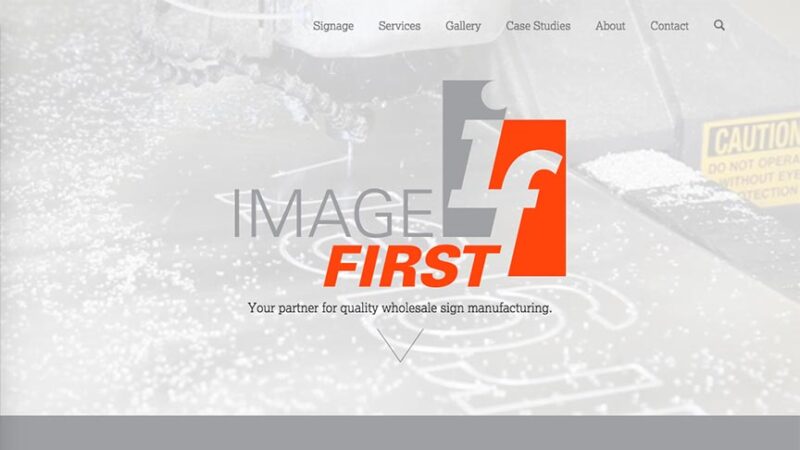 Recently, the Applied Art web team got to work with Mike McKeag and his team at ImageFirst Signs to give a fresh look and feel to their website. This Grinnell, Iowa-based company is a wholesale sign manufacturer that produces signage for companies across the country, ranging from colleges and corporations to NFL teams and Superbowls.
As with any company, image is important - and that begins with your website. So at our first meeting, we talked through what was working with their current site and what wasn't, using a card sorting tool to get ideas out on the table. By the end, we had honed in on key directives to improve the site, including the following:
Project Goals
Simplify the site navigation and layout
Reinforce ImageFirst's branding as a trusted expert in wholesale sign manufacturing
Build the site for ease of updating
Optimize design to be responsive on all screen sizes
Our Solutions
We took their challenges to the creative drawing board, then transformed ideas to functional HTML, CSS and Javascript. By the end, we had a whole new site, which included fresh imagery, looping video segments, and clean layouts to highlight their project gallery from desktop to smartphone.
You can check out the live site on your desktop, tablet, or phone at: imagefirstsigns.com.