April 7, 2016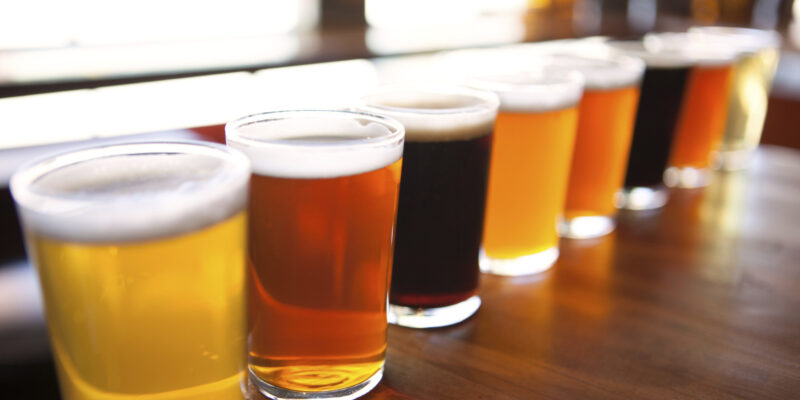 For National Beer Day, I was asked to choose my Top 5 Iowa Beers. This is not unlike being asked to name my favorite child, so I decided to go in a different direction. Each of these is unique and has managed to float to the top as my most memorable brew so far this year. If you can't get your hands on these, I've listed consolation prizes from each of the brewers.* These should be a little easier to come by.

Presented in no particular order:
For the Joy of Almonds — Pulpit Rock Brewing, Decorah

This stout was the belle of the ball at BrrrFest in Coralville earlier this year. A nitro pour of this tasted like a coconut macaroon in a glass, rich and sweet and gone altogether too soon.
Consolation prize: Saftig, Mr. Hoppy Pants.
Kiss From a Gose — Peacetree Brewing, Knoxville

Yes, it's pronounced goes-UH. Yes you will sound pretentious saying that. Even more so if you are correcting someone else's pronun­ciation. That said, this is a somewhat tart beer with added sea salt and rose hips. I'm not usually a fan of flowery additions (rose, hibiscus, lavender, etc.) but this one is well done and has me coming back for more.
Consolation prize: Grapefruit No Coast IPA — I'm a sucker for a citrus‑y IPA.
X‑Hops Gold — Toppling Goliath, Decorah

The most recent variant in TG's X‑Hops line of APA's using experi­mental hops, this one is big, juicy and tropical.
Consolation prize: just about any other TG IPA/​APA available right now — PseudoSue, Pompeii, Light Speed.
Cabernet Saison — Lion Bridge, Cedar Rapids

A saison aged in cabernet barrels, it's not dominated by the wine as can often happen with barrel aged beers. Cabernet gives this one a nice punch of fruit without adding any heat or being overly peppery.
Consolation prize: Workman's Compensation, Disaster at Meux, GAZPROM.
Bogán — 515 Brewing, Clive

The latest in their single hop ​'Meh' IPA series, this one features Galaxy hops.
Consolation prize: OJ IPA, Hopititis C, Passé.
Honorable Mentions

Best taproom you haven't been to yet: Alluvial Brewing Company, Ames
Cool place. Cool staff. Cool location. Excellent beers. Do yourself a favor and visit the tap room for a flight. These guys are nailing beers across the spectrum.
Best beer name: Seminiferous Tubloidial Bitternoid — Iowa City BrewLab, Iowa City

A super nice father and son team who just opened their brewery. Big props for naming this West Coast IPA after a bit from Beavis and Butthead (can you find it?).
No matter where you live, no matter what style of beer you most appreciate, Iowa has a local brewery that's bound to satisfy.
Let's get together and talk about your next project over a tasty Iowa brew.
*We have no affiliation** with any of these breweries, we're just big fans of Iowa Craft Beer and like to hear and/​or read what Rick has to say about it.

**We will happily accept free samples.