May 31, 2018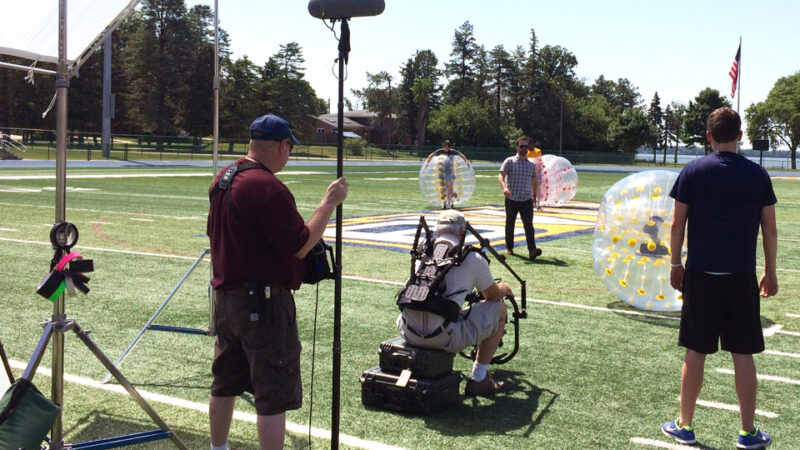 Summer's here and the livin' is easy… camping, bonfires, and grill outs are all in full swing. It's also the perfect time to get outside and shoot. Why? We've got 4 reasons.

Shoot now, use later. Your business may not need any outdoor shots right this moment, but what about later on? Picture this: It's November, you're in the edit suite and you need a few exterior shots…but the weather is dismal. Luckily you thought ahead! And you have tons of great outdoor shots to use. Build your library of footage now, so it's there when you need it. Easy peasy.
Social Media. No doubt about it: social media is by far the most powerful way to reach large amounts of people in a short period of time. It's no secret numerous brands use it to gain exposure and engage with customers. So, how can you stand out from the competition? Eye-catching outdoor shots! The great outdoors allows you to get creative and tell your story in your own unique way.

Once a year events. It's summer, and with the season come events and activities that only happen this time of year. Do you work in ag? Now is the time to plan on getting planting, spraying or harvesting footage. Shoot now, use later. In addition, festivals, fairs, and sporting events are happening and it's the perfect time to get out and enjoy them all. These events only come once a year though, so make the most of them by getting some amazing footage now!

There's a small window to get great shots outside. While many of us wish summer would last forever, the reality is it can be over before you know it. Trees are brimming with lush green leaves and flowers are blooming. Now is the time to get outside and get some beautiful imagery. Take advantage of summer's longer days while you can!

It's warm outside, so It's easy to forget the cold winter months just around the corner. Before the chill hits, it's a great idea to get outdoor shots now to use later. And we can help! With our collab­o­rative approach and years of experience in video production, we can shoot for your specific needs. The best part? You'll have your own outdoor footage library to use anytime you need it! And it also doesn't hurt to pretend it's summer all year round, right?
Contact us at ideas@​appliedart.​com to get your shoot scheduled.