February 21, 2017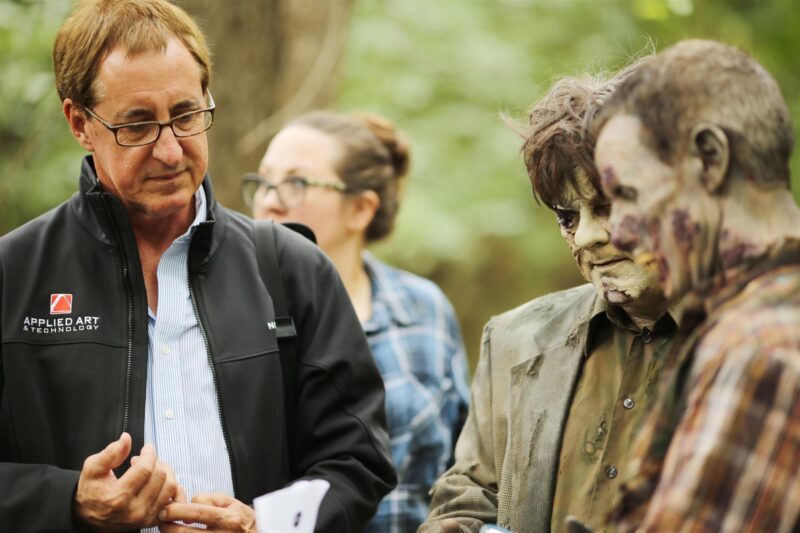 We know a thing or two about creating ads for broadcast. In fact, that's how Applied Art got its start almost 25 years ago! Style and technology have changed radically over the years, but one thing remains the same, the ability to tell a good story.
Take a look at some of our all time favorites….
Heather Creswell enjoyed working on sets and art direction for ​"30 Somethings," a spot celebrating the Iowa Lottery's 30 Year Anniversary. Many other Applied Artisans enjoyed unloading some of the outdated décor and technology they'd been hoarding for too long.
For Greater Iowa Credit Union, we wanted to create a spot that would stand out from everything else being done locally. Chris Heckle had fun wearing his Wes Anderson hat (vintage red stocking cap, of course) to edit ​"Suzie."
Speaking of spots that stand out for Greater Iowa Credit Union. Zombies. We collab­orated with our friends at GICU and WetWorks SFX to create a Walking Dead look, and Eric Sahrmann brought it to (after) life with his killer shooting skills.
Courtnee Carstens always looks forward to working with Iowa State Athletics and ​"Commitment" was the first ISU Football spot she edited. Thirteen years later, it remains a favorite.
George Christ is another Iowa State fan. Of both the sports teams and the creative team we work with in the athletics department. Throw an inspira­tional voice over, some slo-mo black and white and custom drumline track, and you have ​"Why We Play The Game."
Now that you've seen our favorites, how can we help you spend your ad dollars this year? Let us know — ideas@​appliedart.​com