March 3, 2016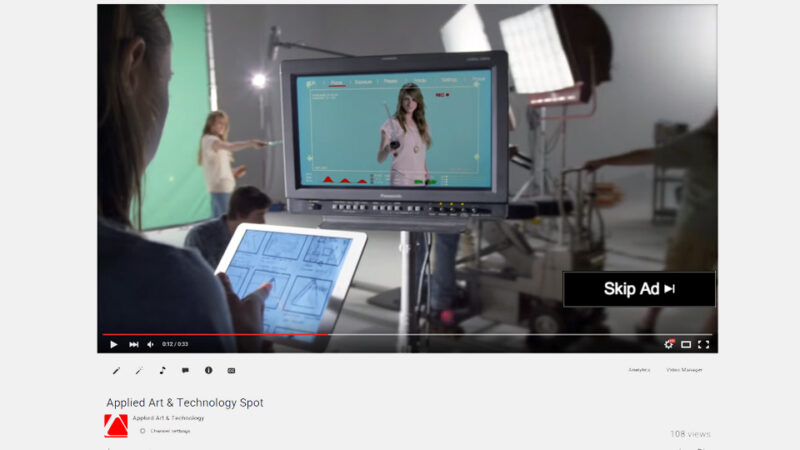 You have
5

seconds

You know what pre-roll is. Hopefully you've figured out who you want to target and how much you want to spend. Now all you need is the video. This is where the process gets a little complicated. There are over 300 hours of video uploaded to YouTube every minute of every day. 24⁄7!

When your video/​ad pops up, you only have five seconds to hook your viewer.

How can you possibly cut through all the noise, clutter and chatter and grab your audience's attention? Is this even possible?

Yes, it is possible. Great content and a great video. Sounds easy, right?

Not exactly…

YouTube advertising is a whole world away from broadcast advertising. People generally don't want to be advertised to. They're going to YouTube to learn or be entertained. Make sure your video/​ad does those things as well. So, in essence, make an ad that doesn't look like an ad.

There are two lines of thought on how to get your viewer to stay away from the dreaded ​"skip" button. One is good storytelling, the other is, well, ​"be different."

Good storytelling is subjective. What can you do in five seconds, to make your target viewer interested enough to see where the story goes? Find your hook, tease it, and give your audience a reason to keep watching. Research shows that people respond to seeing…people. As simple as it sounds, people connect to faces.

Also, find the perfect track of music to enhance your visuals. When you head to YouTube to watch Keyboard Cat, and an ad loads up, you might zone out, right? But, nothing can catch a viewer's attention like a face and the perfect piece of music.

Telling a great story in a short amount of time can be very difficult. So, another great option is to do something interesting and different. Grab attention. Entertain. Be a bit ​"weird." Start off with something that maybe has nothing to do with the product or service you're selling. Remember the goal is to get people to stick around after the five second mark just to see where the heck this is going. Provide value by simply entertaining your viewers. Here's a great example of doing something different. And it never hurts to feature a cute puppy.
A few tips
Once you've chosen one of these two strategies, there are a few more things to keep in mind to make your pre-roll ad successful:
Again, don't reuse your broadcast spot. The goal is to make a commercial that doesn't look like a commercial. Avoid looking like something a viewer would see on

TV

. Online viewers are savvy, you'll get skipped.

Production value: If you go the storytelling route, make sure your video looks really good. Eye-catching visuals will draw viewers in.

Create an interactive ad: Make sure your ad has a clickable tag so viewers can connect to your brand. But don't just dump them out to a homepage and make them search for the information. Drop it right in their laps instead.

Bottom Line
The biggest obstacle to using video, just as other types of content marketing, is you need to have a very good, if not great video. Creating great pre-roll video is both an Art & Science and not something you want to just hand over to your ​"video guy". However, this is also good news. If you can overcome this barrier to entry and your competitors can't, pre-roll video will remain a big marketing opportunity for years to come.