February 4, 2015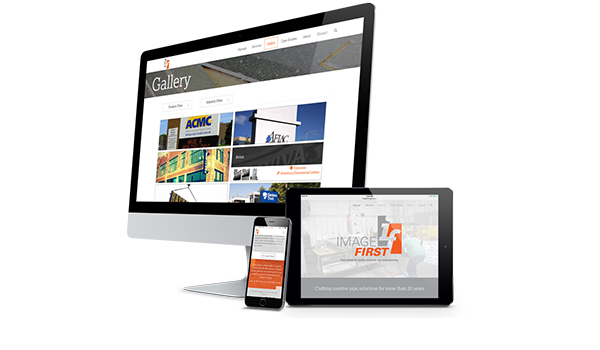 01/05 Project Background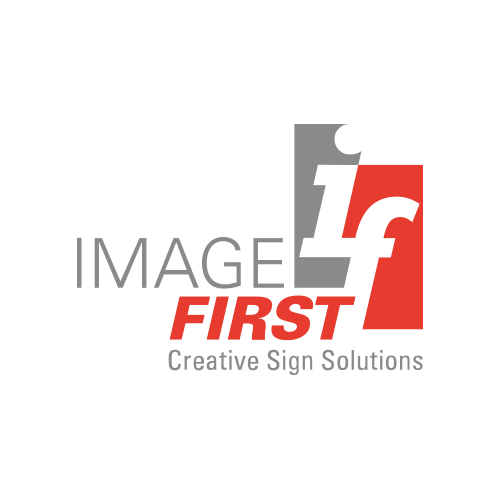 ImageFirst Signs is a wholesale sign manufacturer that designs, builds, and installs signage for companies across the country. Their clients range from colleges and hospitals who need way-finding signs, and corporations and retail businesses who need complete logo and signage makeovers. ImageFirst also services other signage companies, making them a truly full-service manufacturing resource, all of which they do from their home base in Grinnell, Iowa. When they came to us, they were looking for a new digital sign of sorts - a website for themselves.
02/05 UI/UX Strategy
Our goal was to redesign their website, their brand look, and rebuild the site to be responsive and better optimized for SEO keywords and phrases. We wanted to simplify the site navigation and layout, reinforce ImageFirst's branding as a trusted expert in wholesale signs, and optimize the design to be responsive on all screen sizes. Once the site was live, it also needed to be easy to update for the team.
03/05 Designing the Experience
We took their challenges to the creative drawing board. At our first meeting, we talked through what was working with their current site and what wasn't, using a card sorting tool to get ideas out on the table. With this tool, we reduced the number of pages and simplified the layout. We decided on three key site features: the gallery, the addition of randomly loading customer testimonials, and the popover "Request a Quote" form.
04/05 Developing the Vision
Building out the site included fresh imagery, looping video segments, and clean layouts to highlight their project gallery from desktop to smartphone.
05/05 Results + Outcomes
Mike McKeag and the ImageFirst team love the new site, and so do their customers.