July 19, 2018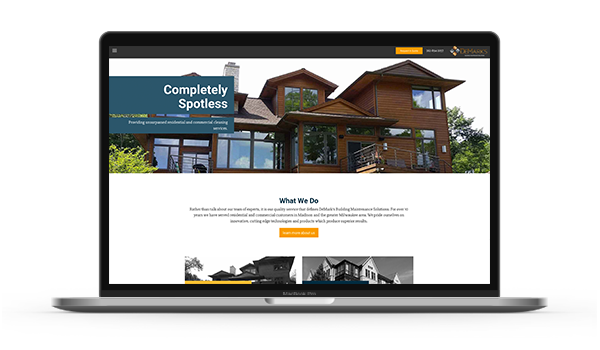 01

/​

04

Project Background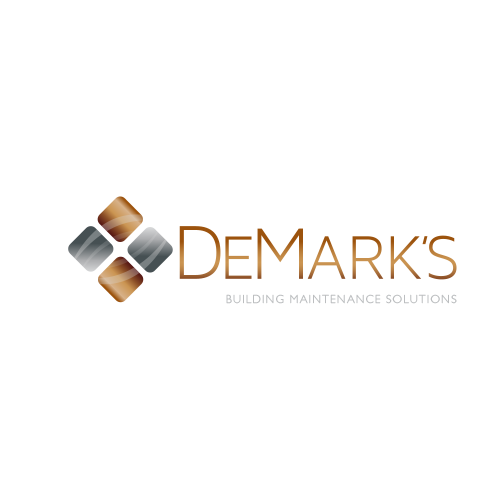 DeMark's Building Maintenance Solutions, is a premier window cleaning company located in Milwaukee, Wisconsin. They're a team of experts who take pride in their quality of service, and they needed a website to do more than act as a brochure. They needed it to tell the story of that quality of service, and in turn, how those high standards address the needs of their clients. Customers reward companies who make it easy to work with them, so they needed to establish an easy way to connect with those customers.
According to recent research by Forrester, over 70 percent of consumers start their buying journey by researching online. If you are a service business, your web presence is vital.
02

/​

04

Our Solution
We kicked off the creative process by sitting down with DeMark's local marketing company, Third Eye Local to talk goals. Their priorities were to, first, make it easy for customers to inquire about services at their convenience and, second, to create a website they'd be able to easily update on their own.
And we had the right ideas to make those things happen.
To keep DeMark's open — whether it's 3 a.m. or 2 p.m. — we designed and developed a Request A Quote form that is accessible from every page of the site. This makes it easy for clients to ask questions, request a quote, and inquire about DeMark's services on their terms — 24 hours a day, 7 days a week, 365 days a year.
Knowing they needed a flexible, easy to update site, we built it on a user friendly CMS system and held training sessions to get the DeMark's team up to speed on how to make changes on their own. They can log in and easily add new portfolio items or images, view site metrics and manage their customers — all directly from a dashboard.
By making it easy for customers to reach out and contact DeMark's 24⁄7, we created a website that appeals to both potential and current clients while carrying over a clear reflection of who DeMark's is as a company. From strategy and design through training, we were with DeMark's every step of the way.
03

/​

04

Our Results
Since the new website launch, DeMark's has received over 600 inquiries about their services, leading to significant year-over-year growth and greater employment opportu­nities in the Milwaukee market. In addition, this growth led a move to a new facility, allowing for even greater growth potential. This has enabled a local business owner to grow and compete in today's competitive service industry market.
04

/​

04

Our Client's Reaction
"We are excited about our website design! The website visuals are gorgeously displayed and lead the consumer through the site."
"The functionality and ease of use for our customers is awesome."
"Since launching our site we are receiving multiple work inquiries each day from potential clients. This feature alone is fantastic for DeMark's and is one of the factors that led to our double-digit revenue growth in 2017!" — Nick DeMark, owner of DeMark's