Farming Meets Virtual Reality
February 26, 2021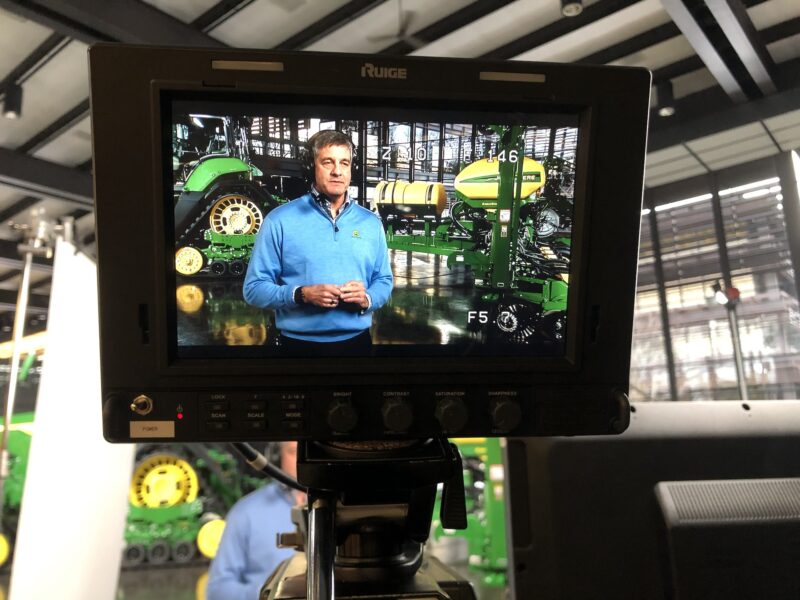 01

/​

04

Project Background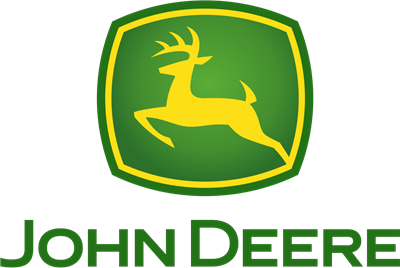 Picture this: you're standing in front of massive shed doors that read ​"John Deere." They open, and a bright green tractor begins rolling towards you. It quickly swerves to reveal just how massive it is.
Is this real life?
Nope, it's actually virtual reality!
This was the ​"reality" many reporters experienced with John Deere at CES (Consumer Electronics Show) 2021. In the past, CES has been an in-person event in Las Vegas, with tractors displayed on the show floor and reporters able to chat with John Deere spokespeople.
However, due to the coronavirus pandemic, the 2021 show was unable to happen as planned. So, John Deere decided to host a virtual event instead. And that's where we came in.
02

/​

04

Our Solution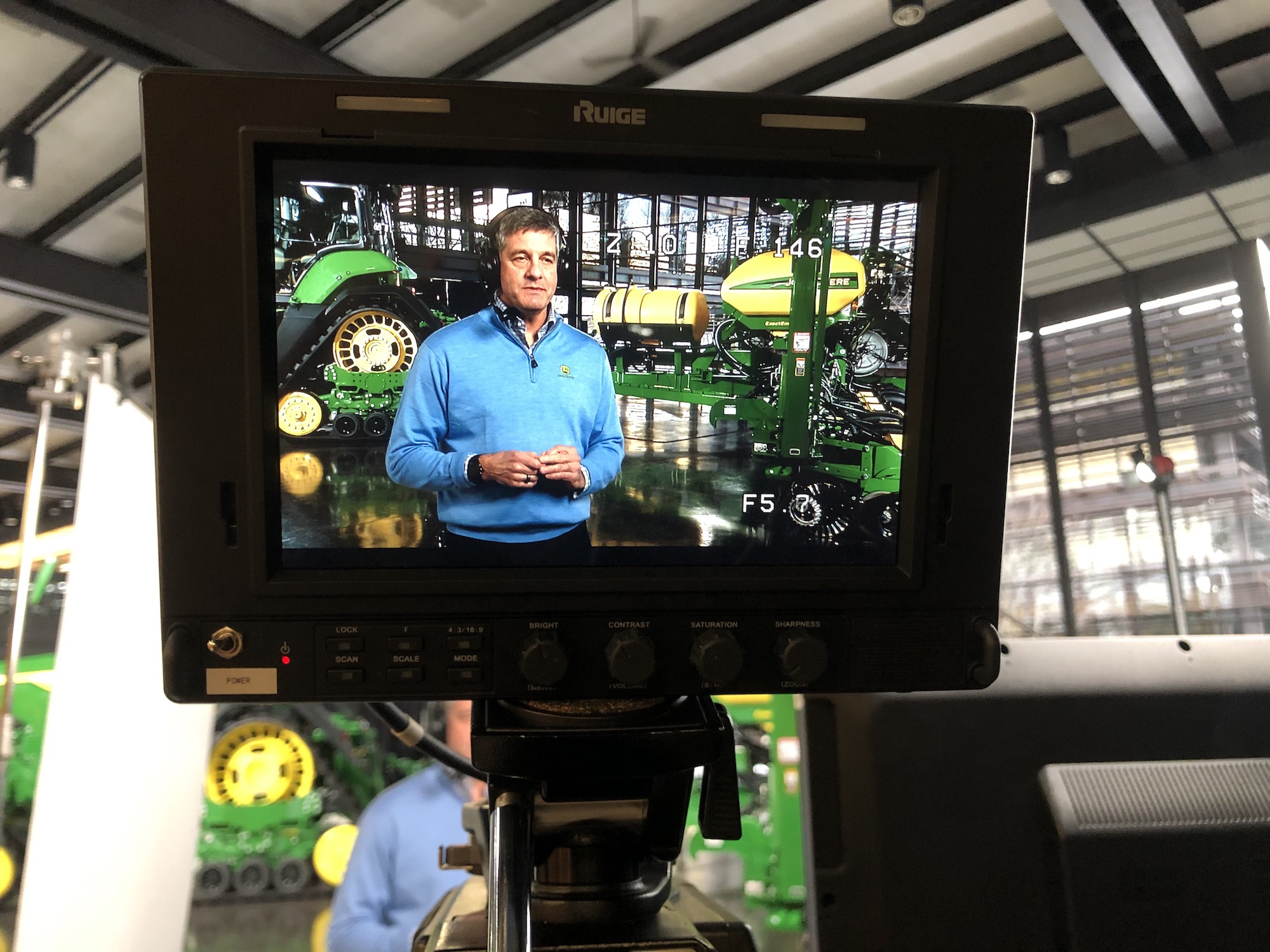 Reporters for the CES event were sent VR headsets prior to their interviews with John Deere. All the interviews were conducted virtually, as Deere spokes­people connected with reporters from all over the country, as well as remote PR and other Deere representatives.
How did we pull this off?
We decided to divide and conquer by splitting into teams to manage and monitor all of the interviews. Each team had an assigned audio technician, camera operator and floor director to communicate with the team members backstage.
In total, we were in charge of four interview stations, which we operated simultaneously.
Interviews were scheduled on the hour. Before each interview went live, we connected the Deere spokesperson leading the interview with two-way audio and video, while another John Deere employee connected with a PR represen­tative. When both were in the virtual meeting, the reporter would request to join. Once all three were present and the connection was checked, the interview went live.
03

/​

04

Our Results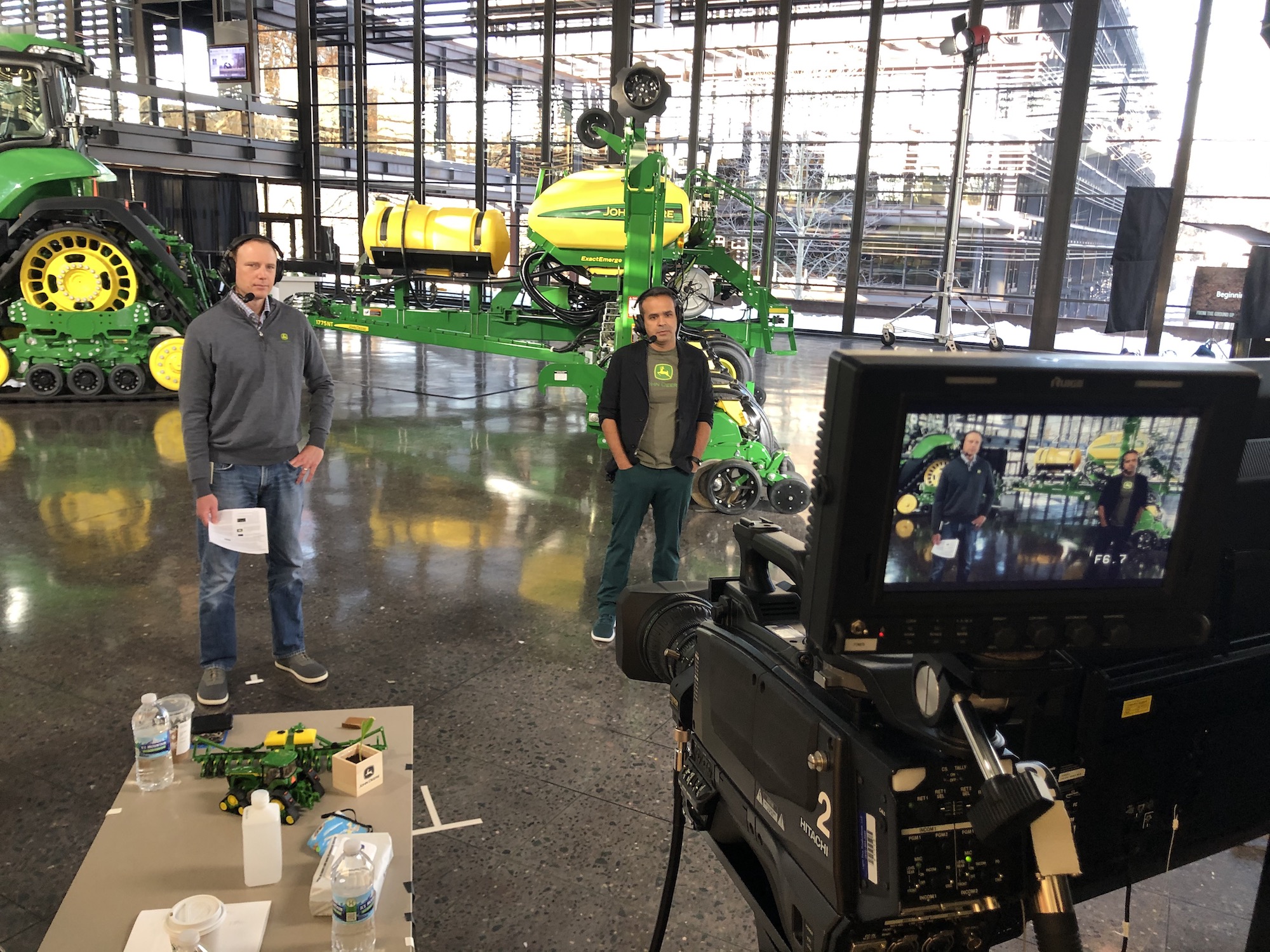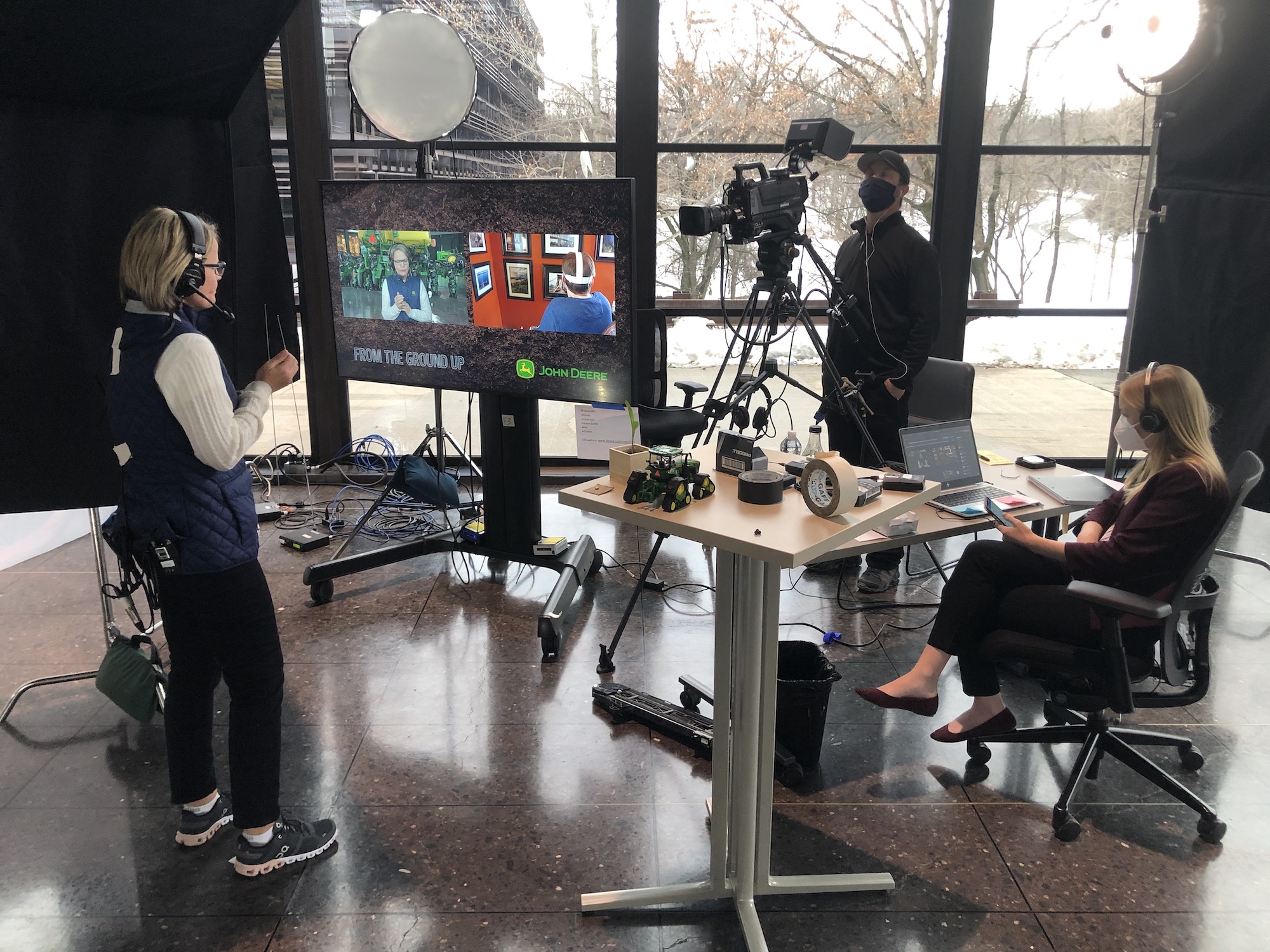 Thanks to our planning, engineering and problem-solving skills, we were able to ensure the event went smoothly. In the end, we received overwhelmingly positive feedback, including some reporters saying that this virtual event was even better than the in-person event.
04

/​

04

Our Client's Reaction
"From an execution standpoint, they were worth every penny they charged. We threw some last-minute weird scenarios at them, and they put in extra time and were extremely innovative to come up with solutions for every scenario we encountered. They were beyond prepared with extra hardware to support layouts that we didn't even have them quote. Very professional."
"I have nothing but positive comments for Applied Art. They were friendly, profes­sional and really engaged in the week."
"I had a great experience with all of them. They were profes­sional and the experience was smooth. Given all the technology they were supporting, I consider that a huge accomplishment."

Want to learn more about virtual events? Read about our virtual event planning capabilities here.