If This Tree Could Talk...
November 1, 2019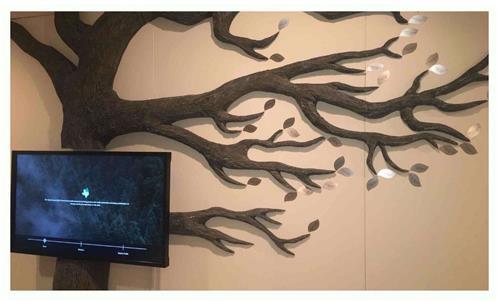 01

/​

04

Project Background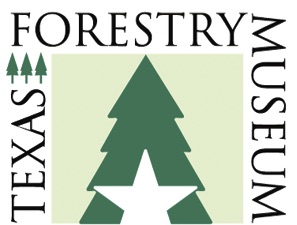 Museums often rely on the support of donors. As a thank you, many have a Hall of Fame where they honor those who have made donations. But what happens when the museum runs out of wall space? This is a common problem for many museums, as was the case with the Texas Forestry Museum. As the museum added more pictures to their Hall of Fame, their wall space became more limited, necessi­tating a new, long-term solution. Luckily, we had a creative solution to this problem.
02

/​

04

Our Solution
Located in Lufkin, Texas, the Texas Forestry Museum is one of the largest museums of its kind. It is dedicated to showing the process of how trees are grown, harvested, transported and how we use them in our daily lives. Among the many collections and exhibits is a Hall of Fame featuring those who have made lasting contri­butions to forestry and forest conser­vation in the state. Until recently, the Hall of Fame consisted of a wall of pictures of past inductees. However, the museum decided it was time to make an update.
Once they laid eyes on some of Applied Art's work in Louisiana at the Southern Forest Heritage Museum, the Texas Forestry folks knew we were the right team with a creative solution. That solution would be a new, modern way to pay their respects to past inductees.
We started our process by discussing Texas Forestry's main goals. They wanted to clean up their wall space and find a long term solution for adding new inductees every year. It was up to us to find a way to not only exceed their goals, but to do so in a creative way.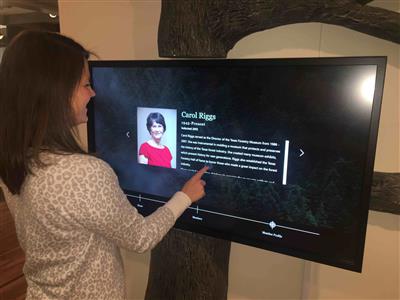 We envisioned a floor-to-ceiling 3D sculpted tree trunk extending from the wall with branches and leaves. The branches represent the far reach the inductees have made throughout history and member name plates serve as the leaves. The tree will be able to ​"grow" as it continues to accumulate more names and leaves.
In the middle of the trunk is an interactive touchscreen that allows users to browse through all of the Hall of Fame inductees, click on a picture and learn more about that particular person. An adminis­trative back-end holds an unlimited amount of inductees, so the museum never has to worry about running out of space. The interactive screen also displays stunning background pictures and videos honoring the museum and the trees of Texas.
03

/​

04

Our Results
After 3 months of brainstorming, creativity, and hard work, the new and improved Hall of Fame was finally complete. Instead of a flat wall of pictures, visitors now see a beautiful 3D tree complete with an interactive touchscreen.
Not only is the tree and touchscreen visually appealing, it also allows the user to access information in a fun and engaging way.
04

/​

04

Our Client's Reaction
"In our current Hall of Fame exhibit, we were running out of room to display our new members. Applied Art and Technology listened to my vision to create a new exhibit that is both beautiful and functional. We are very happy with our new exhibit and with our experience with Applied Art and Technology. We would recommend working with them." — Kendall Gay, Director of Texas Forestry Museum