Categories
How to Rank Your Videos on YouTube
September 25 2019
// Education
Did you know you can reach thousands of ideal prospects a month for free - just by ranking your videos in search on YouTube? This matters to marketers for 4 reasons: It drives organic, search-driven traffic to your brand You reach new prospects in an evergreen format for months and years to come Once you've spent the time and resources producing a video, you want it to perform well
Read Post
4 Ways AI is Transforming Marketing Without You Knowing It
May 30 2019
// Education
Newsflash: Artificial Intelligence, or AI, isn't what you think it is. It's not evil computers taking over the world. And it's definitely not robots falling in love (although this writer will defend the cinematic merits of WALL-E all day). When it comes to marketing, AI refers to the use of machines to anticipate decisions and improve the customer journey. That's it. Really. With AI already present in much of our daily lives (from Netflix algorithms to virtual assistants), marketers are capitalizing in big ways. In fact, the latest "State...
Read Post
Our Top 5 Ways to Build an Effective Content Marketing Strategy That Gets Attention
March 19 2019
// Education
Content marketing is a great way for businesses to connect with potential customers earlier in the customer journey. But simply throwing blog posts or video online won't get your content in front of the eyes that need to see it. That's where developing a content marketing strategy comes in. At the most basic level, your content strategy answers these questions: - Who am I trying to reach? - What type of content do they need? - How will I get my content to them? - What outcomes do I...
Read Post
Vimeo or YouTube...what's the best video platform for your business?
March 18 2019
// Education
YouTube or Vimeo? Which platform should your business use to share videos? The simple answer? Both. Let's look at the pros and cons of each so you can choose the best platform for your marketing efforts. First, Vimeo. Why Use It? Vimeo is the preferred professional portfolio site for thousands of businesses. The profile layout is pleasing to the eye with the focus exclusively on the video portfolio. There are no ads, pop-ups or other videos competing with your company's content....
Read Post
The 10 Best Films of 2018
December 21 2018
// Education
2018 has been a tumultuous year for cinema, to say the least. The definition of film itself is becoming increasingly blurred due to the rise of digital platforms that are changing the ways we consume — and even understand — movies. Which isn't to say that the future of filmmaking isn't bright…just unpredictable. In 2018 alone, we've seen a pair of generation-defining event movies (Marvel Studios' Black Panther, Avengers: Infinity War), a bevy of indie surprises (Debra Granik's Leave No Trace, Bo Burnham's Eighth...
Read Post
10 Lessons in Table Manners We Learned at the Movies
November 20 2018
// Education
Happy Turkey Day, everyone! It's that special time of year — the time when it's socially acceptable to gorge yourself around the dinner table and engage in a yelling match with your family members over the last slice of pumpkin pie. But guess what? It doesn't have to be that way. No, Thanksgiving really can be a time of family harmony. All you need to do is follow a few key rules on how to behave when the gravy boat comes sailing in front of your plate. As digital storytellers, we at Applied Art &...
Read Post
"Night of the Living Dead" Turns 50: The Zombie Effect
October 30 2018
// Education
Celebrating a Cult Classic 50 years ago this month, a then-unknown director of television commercials and industrial films made a movie that would change the face of horror forever. That director was George A. Romero (who sadly passed away last year at the age of 77). The movie? Night of the Living Dead. Shot in rural Pennsylvania on a measly budget with a cast of non-professional actors, Night would take the moviegoing public by storm, carried primarily by strong word of mouth. And for good reason. The film's story, while simple, is oh so...
Read Post
Build Your Business Site With Must-Click Web Copy
October 23 2018
// Education
As a marketer or business owner, you already know how important it is to have the right messaging for your customers. However, that messaging becomes doubly crucial online, where you are at the mercy of your readers' split-second browsing impulses. That's why it is essential that your business website features copy that directly appeals to your audience. But let's face it: writing for the web — and business websites, in particular — is hard. It's hard because your audience…they…hmm. How do I put this delicately? THEY...
Read Post
Celebrating 25 Years: Top 10 Best (And Worst) 90s Fashion Trends
September 24 2018
// Education
Applied Art & Technology is turning 25 this month, and to celebrate, we're taking a look back at all things 90s! Wayne's World. The Fresh Prince of Bel-Air. Beavis and Butthead. Feeling nostalgic yet? We sure are. It was truly a great time for music, pop culture and fashion trends...especially if your aesthetic is oversized and shapeless. A few of these trends are even back in style now (seriously, have you been to Target lately?), and some we hope to never see again. So, throw on some baggy ...
Read Post
Celebrating 25 Years: Six Films from 1993 You Need to See Again
September 18 2018
// Education
This month, Applied Art & Technology turns 25! To help ring in our silver anniversary, we're taking a look at some of our favorite movies from the year we were founded: 1993. Just like the founders of Applied Art & Technology, the following films have aged gracefully over time (no, I was not paid to write that), and their narrative impact and filmmaking expertise can still be felt a quarter-century later. From dinosaurs to botched drug deals to...groundhogs, these six films will have you wishing...
Read Post
10 Must-See Films from the First Half of 2018
August 28 2018
// Education
While you've been strapped to your desk and bolted behind conference room doors all year, you've likely missed out on what has been a surprisingly strong year at the movies (so far). Thankfully, this upcoming Monday is Labor Day, which means that you'll finally have a chance to catch up on some of the great films you may have missed from the first half of 2018. Still, we know it can be overwhelming when deciding what films to watch on your big day off. That's why we at Applied Art & Technology...
Read Post
12 Steps To Improving Trade Show Booth Traffic
August 22 2018
// Education
In today's ever-evolving business climate, trade show events still persist. Why? Because they work. Trade shows provide an excellent venue to increase your brand's visibility, showcase your latest products and services and connect with thousands of potential customers- all within a short span of time. But with so little time and a lot of competition, how can your brand stand out? By connecting and engaging with attendees before, during, and after the trade show. How your brand engages with customers before and after the show is just as important as the event...
Read Post
Video For Fundraising
August 21 2018
// Education
If you're one of the 1.5 million non-profits registered in the United States, you have a lot of competition for charitable donations. It's also you likely have a compelling story to share, whether it's how your organization has helped someone overcome obstacles or how you could potentially bring lasting change to your community. Video is the most compelling way to share these stories and inspire your audience to make a donation. A study conducted by Google found...
Read Post
Explaining Explainer Animations...with an Explainer Animation
July 18 2018
// Education
Two minutes. That's how long it takes for most animated explainer videos to fully communicate a main point. And yet, within those two minutes, these highly engaging videos (also known as explainer animations) can do more for your brand than a 50-page proposal or even a 100-foot billboard ever could. The simple fact is that consumers are using video more than ever before to make purchasing decisions, with studies showing that landing page conversion rates can increase by 80 percent after the inclusion of a video. Explainer...
Read Post
The 10 Best Explosions in Film History
July 2 2018
// Education
It's that magical time of year again. Hot dogs and hamburgers. Baseball and apple pie. Fireworks and noise ordinance violations. That's right...it must be July! Which means that it's time for our yearly obligation to celebrate all things America — including explosions! After all, what's more American than seeing a big ball of fire destroy everything in its path? We at Applied Art & Technology are getting in on the fun with a countdown of our 10 favorite explosions in film history. However, as digital storytellers, we thought we'd...
Read Post
IGTV: What You Must Know as a Marketer
June 27 2018
// Education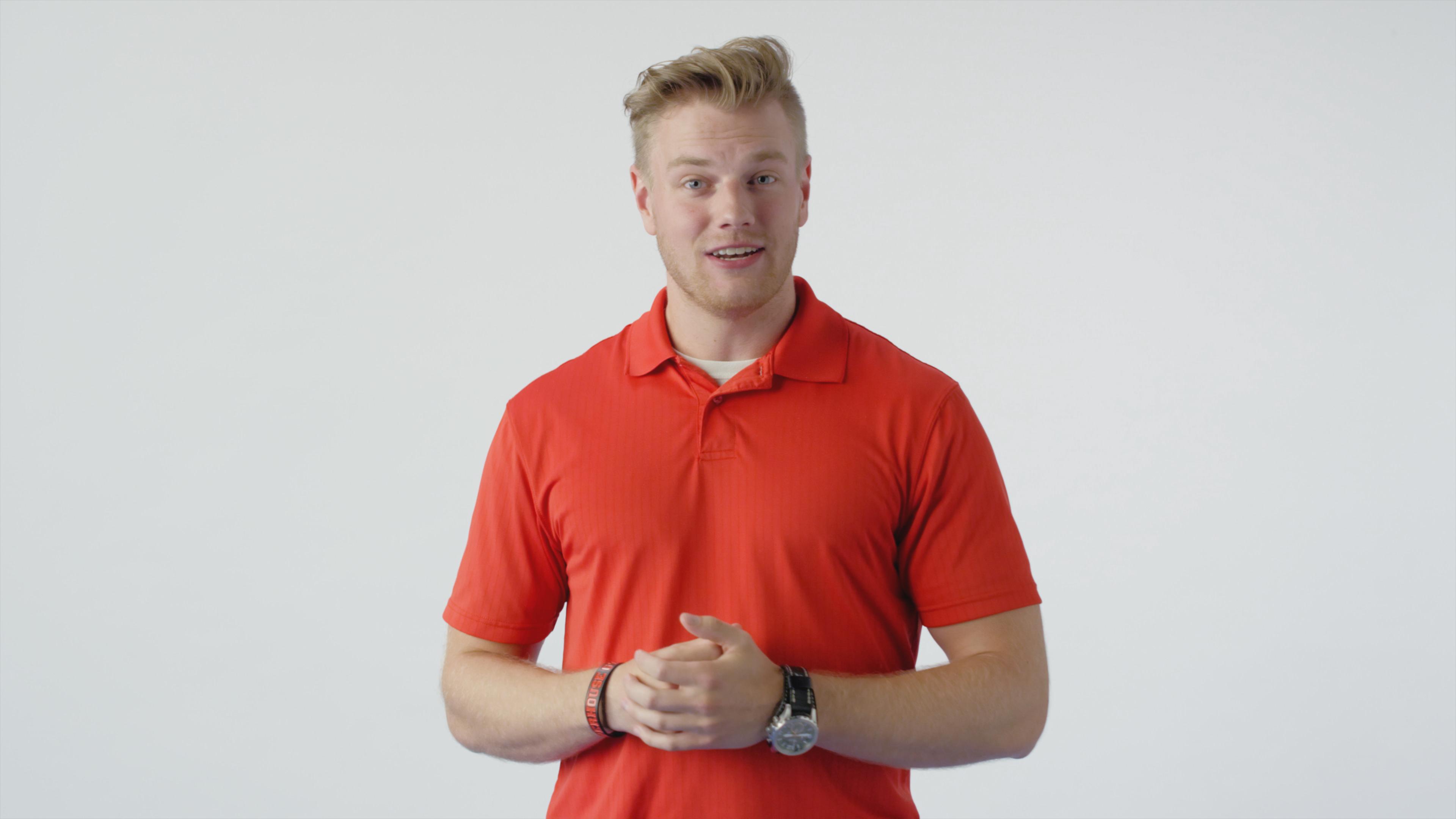 The Update On Friday, June 22, Instagram rolled out their newest mobile app update — creating some serious buzz for marketers around the globe. The buzz-worthy feature? IGTV. IGTV is a long-form video viewing function accessible within the Instagram app or as its own standalone app. It allows users to upload videos of up to 60 minutes in length. Different than Stories, IGTV videos remain on a user's 'channel' permanently instead of for only 24 hours. IGTV is already being compared to directly to YouTube. The biggest difference between...
Read Post
Six Ways to Use Animated Explainer Videos
June 7 2018
// Education
Animated explainer videos are everywhere. You know, those short, super engaging animations that visually present concepts, processes or statistics. As marketing departments scramble for more and more content, these quick bursts of information have become essential tools for brands. Why? Lots of reasons. Research shows that 95% of people have watched an explainer video to learn more about a product or service. Even better? Eighty-three percent of marketers think using video gives them a good ROI. So now that you know you need...
Read Post
Four Reasons To Schedule Your Outdoor Shoot Now
May 31 2018
// Education
Summer's here and the livin' is easy… camping, bonfires, and grill outs are all in full swing. It's also the perfect time to get outside and shoot. Why? We've got 4 reasons. Shoot now, use later. Your business may not need any outdoor shots right this moment, but what about later on? Picture this: It's November, you're in the edit suite and you need a few exterior shots…but the weather is dismal. Luckily you thought ahead! And you ...
Read Post
Four Video Marketing Trends to Keep an Eye On
May 16 2018
// Education
Fads and trends. Both are current. Both are popular. But one fades fast, while the other grows and evolves. Fads from the past are fun to look back at...and maybe point and laugh at. Furbies, mall bangs, and mood rings had their heyday, but thankfully, they've come and gone. When it comes to marketing, it's important to differentiate between trends and fads to ensure you don't sink your campaign before you even get started. So, what are some current video trends you should care about? The answer is not simply 'more social media' or 'more...
Read Post
ARKit: The future of marketing
August 10 2017
// Education
There has been plenty of buzz surrounding Apple's iPhone 8, rumored for release in September. However, the most noteworthy update the technology giant is planning on releasing this fall isn't a new iPhone. It's actually something called ARKit, and it may very well be the most important technological development this decade. ARKit is a tool for developers to easily build apps using augmented reality (AR), which is a technology that effectively overlays digital graphics onto a user's view of the real world. This new feature from Apple is a big deal, and here's...
Read Post
Website Accessibility - Is Your Site Compliant?
July 26 2017
// Education
What is Website Accessibility? Website accessibility, also referred to as ADA compliance or WCAG 2.0, is the modern equivalent of the wheelchair ramp. Businesses are obligated to provide accessibility to all users and there has been a growing effort to regulate public websites in order to ensure ease of use for the impaired and disabled. Does my website need to be compliant? Good question. This is best answered by your legal counsel. Similar to a wheelchair ramp, each business has legal obligations specific to their industry and unique situation. The general rule of thumb is...
Read Post
Should Your Website Have a Blog?
July 25 2017
// Education
Many business websites are focused on providing information, much of which doesn't actually change that much. The "About Us" page isn't constantly evolving. Same with the "Contact Us" page. If there are no product or service updates or news alerts, it's unlikely that there is much dynamic content for Google to find. A website needs to be found by your prospects to be helpful and Google relies, in part, on fresh content to know if a site is relevant to a prospect's search. A blog can be the answer to providing...
Read Post
8 Types of Content You Should Be Creating
May 30 2017
// Education
We all experience information overload. Studies show we consume 34 GB of information or 100,500 words outside of work in the average day. How do you keep your audience engaged and coming back for more? The answer is variety! Mix it up with new, fresh information delivered in a multitude of formats. Here are 8 different types of video and interactive content to try soon. 1. Explainer Videos An explainer video is typically a 1-2 minute video that explains your value proposition, simplifies a process, describes your product or service offering ...
Read Post
VR, AR or MR...What's the Difference & Why Should I Care?
May 1 2017
// Education
If you're up to speed on VR (Virtual Reality), then you've probably heard about AR (Augmented Reality), and if you're really on the bleeding edge you may even know of MR (Merged Reality). All of this technology is incredibly popular right now. Marketers are scrambling to get on board as the online platforms quickly develop new capabilities. Our team has literally written the book on VR and AR marketing. Download our free e-book here to learn more about how you can use this new technology. First, we want to help you understand...
Read Post
What to Wear for the VR Revolution
April 3 2017
// Education
Henry Ford said "You can have any color you want as long as it's black." There is one huge problem with the coming VR revolution. No style. Just look at them. All bulky and only available in black. Who designed these things? Now you can be ready for the next big thing. Applied Art & Technology has teamed up with some of the most talented midcoast designers to bring you a unique line of custom designer headset wear. We call it VR/Bling. Express your personality. One look at you in your VR/Bling designed...
Read Post
Shooting Drone Footage and Keeping It Legal
June 7 2016
// Education
Drones are everywhere. Martha Stewart uses one to survey her massive estate for areas to improve. In the near future, Amazon plans to deliver that thing you need right away to your front door using a drone. And drones have the ability to capture stunning 4K footage for your next video project. It's tempting to jump in and hire 'that guy with a drone,' to capture footage for you. But when you start delving into the regulations of operating a drone for commercial purposes, things get dicey. ...
Read Post
Immersive Video; Creating an Experience in 360°
June 6 2016
// Education
You stand on your surfboard off the coast of Tahiti. You look back to see the wave begin to swell behind you. You steer into the oncoming wave and begin to climb the wall. Looking left, you can almost touch the surface. Above you can see the pipe curling over your head. You exit the tube just as it begins to collapse behind you. You take off your VR headset. You've just experienced 360° video. What is 360° Video? 360° video is created by a camera...
Read Post
Is Time-lapse Photography the Next Big Thing In Marketing and Advertising?
June 1 2016
// Education
How to get and keep your audience's attention. This is the ultimate goal of marketers and advertisers. Over the years, several eye-catching techniques have evolved and one trusted technique has recently become popular again. Time-lapse. Seeing something happen faster-than-real-time can have an almost hypnotic effect. You can do short, creative time-lapse videos with your phone using apps like Hyperlapse. They're easy to make and easy to share. But what if you're trying to show a process that takes days, or even months to complete? You...
Read Post
The secret advantage for creating perfect Pre-roll
March 3 2016
// Education
You have 5 seconds You know what pre-roll is. Hopefully you've figured out who you want to target and how much you want to spend. Now all you need is the video. This is where the process gets a little complicated. There are over 300 hours of video uploaded to YouTube every minute of every day. 24/7! When your video/ad pops up, you only have five seconds to hook your viewer. How can you possibly cut through all the noise, clutter and chatter and grab your audience's attention? Is this even possible? Yes, it is possible. Great...
Read Post
Why creating Pre-Roll videos on YouTube makes great sense
March 3 2016
// Education
What Is Pre-roll? You're having a rough day, so you head to YouTube to find a little happiness in the "cat who rides the robot vacuum while dressed as a shark." But first! This message from Geico. That's a pre-roll ad. For now, we're going to discuss pre-roll as it exists in YouTube world. Twitter recently started to offer pre-roll ad options, but we'll cover that in another blog post. So, why are we starting with YouTube? YouTube is currently the second largest search engine after Google (who owns YouTube). Every month, over 1 billion ...
Read Post
Keeping your New Year's "Resolution"
January 15 2016
// Education
By "resolution," we mean VIDEO resolution. In our world of ever-changing technology, it is easy to get lost in all the numbers and abbreviations when it comes to video. We find one common area that can lead to confusion and cause delays is resolution. So how does one avoid resolution confusion? Knowing the end use of a video at the beginning of a project is the best way to avoid issues later. And that question usually has more than one answer. For example, a corporate customer may need one video to display on a large...
Read Post
How Long Should My Video Be?
November 11 2015
// Education
The answer is always: "it depends." It depends on several things. Some of the most important questions we ask are: What channels will this video be used for? Online, YouTube, broadcast, pre-roll? The channel matters. For example, a viewer often reaches a YouTube video by doing a search. By showing up in the search results this makes the video more relevant to the user. Who is the...
Read Post
5 Common Website Content Pitfalls
October 30 2015
// Education
We really enjoy making websites. We geek out about sleek hover effects and surprising transitions. It's our own nerdy way of getting excited about making our clients look great. But before we write the first line of code, we start with design elements that most people never think about. We look at the who, the what, and the how of our client's business as we chart the course for the site. That discovery and analysis phase includes navigation. Every website has navigation. Site navigation takes many forms across the internet. Sometimes a site's navigation is a...
Read Post
5 best uses for explainer animations
October 13 2015
// Education
Explainer animations are short videos, usually used for marketing, that help explain a company's product or service. They have become extremely popular and can be a great way to engage an audience and get the word out about your company. Here are 5 great uses for explainer animations: To visualize an abstract concept, idea or service. Let's say you offer a really cool service. It's a bit abstract and sometimes your prospects have a hard time...
Read Post
3 Reasons to Use a Drone
October 6 2015
// Education
We've all seen awesome towering high shots and adrenaline packed extreme sports footage captured by drones. People are captivated by looking at the world from a new perspective. Here are 3 ways drone footage can fascinate and hold your audience's attention. Capture a Unique Perspective. People are drawn to the "new" and unique. There is no better way to turn heads and draw attention then to show video footage from a different or rarely seen perspective. Low level drone flights can follow subjects from place to place, can zoom up and out, and skim across land just a...
Read Post
Beware Stats That End in Zero
June 12 2015
// Education
Psychiatrist William Glasser's research about how we retain information says that we remember: 10% of what we read 20% of what we hear 30% of what we see 50% of what we see and hear 70% of what we share/discus 80% of what we experience 95% of what we teach others Sounds nice, right? And it fits right in with what we do: We tell our clients' stories using audio and visuals to reinforce the message. But these...
Read Post
Planning a Multi-Generational Interactive
December 10 2014
// Education
We recently shared the stage with one of our clients, The National 19th Amendment Society, at the annual Iowa Museum Association conference. We presented about Creating Content and Interactives that Connect Generations, sharing our experience of working together to concept and develop a multi-touch table interactive for the Carrie Chapman Catt Girlhood Home and Museum. The Carrie Chapman Catt Multi-Touch Table chronicles Ms. Catt's life, from her farm background through her relentless leadership in seeing the 19th Amendment ratified across the country. In support...
Read Post
Using Video for Your Holiday Greetings
December 3 2014
// Education
Well, it's that time of year again, chestnut roasting, tree trimming and holiday greeting season. Working with ARAG on their holiday card is always a fun and creative time for us. Communicating the unique aspects of the company while keeping the connection of their clients and employees is the central focus for the holiday card messaging. The goal of this communication was really to be an appreciation message to their clients and partners throughout the year, rather than a sales or marketing message. "I've had the pleasure of...
Read Post
Your Next Sales Tool
October 21 2014
// Education
Our interactive team recently built a sale iPad app for the Danish dairy company Arla Foods. Their eDetailing, or medical sales, app is now being used in Central America by Arla reps to inform medical doctors of the benefits and scientific information related to a selection of Arla products. No matter your industry, we champion the use of app technology. Here are our top five reasons why we recommend an iPad app as your company's next sales tool: They're robust When talking with a potential client, your reps need evidence in the form of statistics, graphs, data,...
Read Post
53 Uses for Video
October 16 2013
// Education
As bandwidth increases and video production methods become more efficient, businesses are using video as a primary method of communicating with their customers and prospects. Video is a marketer's media tool of choice for two reasons: Video is engaging and, more importantly, video is persuasive. Here are some of the ways that businesses are using video to help improve their bottom line: Advertising, Marketing and Promotion: 1. TV Commercials TV commercials are still the best marketing investment. TV's ROI has increased by 22% in the last five years and is 2.5 times more effective at creating ...
Read Post
Let's Talk Page Fold
September 1 2011
// Education
What is the page fold? Page fold is a term carried into the web from the print newspaper industry. It is the area of a web page appearing on a user's screen before any scrolling takes place. Because the most common screen resolution is 1024 x 768, content above the 700 pixel line is usually considered to be "safe". If you question whether or not your website's safe area falls into the 700 pixels category simply check your analytics data. Check to see how your website appears at various screen resolutions quickly and easily. Is the page fold important? My short...
Read Post
What's the difference? Single, Dual and Multi Touch Monitors
August 18 2011
// Education
This blog is an overview about the differences, best uses and relative costs of the various touch monitors. Single Touch Monitor A single touch monitor is an electronic visual display that can detect the presence and location of a single touch within the display area. Touch monitors can also sense other passive objects, such as a stylus. In essence, your fingertip or the stylus becomes the mouse click or flick. Best uses: menus, page turning Hardware and development cost: $ Dual Touch Monitor Commonly claimed to be multi touch, dual touch refers to any touch monitor that can recognize two touches and...
Read Post
Google+ Field Trial and Review
July 8 2011
// Education
I've been testing the new Google+ social media site this week and so far I really dig it. I like the clean look and intuitive interface, and the simple way of categorizing the contacts you interact with. There are circles for friends, family, and acquaintances so when you post something, you choose which circles you want to share with (so your plans for Friday night aren't broadcast to Aunt Millie in Phoenix, for example). You can customize circles and have as many as you want. Facebook allows categorizing contacts into lists but in my experience...
Read Post
Three C's for Good SEO
April 1 2011
// Education
While designing and developing websites for our clients we are often asked about search engine optimization (SEO) best practices. While there are many and Google will never let you know exactly how their algorithm works - I have categorized the most important variables into three C's. Content keep it fresh and original - write to your audience first and foremost navigation structure should be clean and intuitive shoot for a sweet spot of 3% keyword density (every 100 words) place...
Read Post
Video on the Web - Streaming vs Progressive Download
June 23 2010
// Education
ProsVideo on the web is becoming increasingly more important. Video has endless potential and offers an intimacy beyond what words and photos can convey. For example video can - Let prospects and customers get to know you better through video in your About Us section Allow you to easily demonstrate a complex product or idea using animation Clearly communicate your expertise in a more entertaining way The purpose of this post is to discuss, in layman's terms, some of the pros, cons, and considerations of the two main ways...
Read Post
Iowa Hospital Association Social Media Conference
June 16 2010
// Education
After attending a great conference this past week - I felt the need to blog about my top ten takeaways. There's a lot of value in building relationships but keep in mind - it's hard to measure While social media tools may be free - resourcing them is not Public posts on Facebook are now opened to be searched Social Media University Global (SMUG) site - definitely worth checking out ...
Read Post
LED Display Comparison
April 16 2009
// Education
I just returned from another tradeshow in Las Vegas, Exhibitor2009, where we had an opportunity to partner with AV Dimensions to display our content on two LED displays side-by-side. We provided content to show in their exhibit on both a Barco 4mm Black LED display (NX-4) and the more common 8mm (ILite 8 MD) display. The LED displays are becoming more and more prevalent – at sporting events, corporate functions, concerts, and of course trade shows. Their advantages are that they are extremely bright and can...
Read Post
How to Shoot Better Blog Video
February 18 2009
// Education
Here are three quick tips for shooting better blog video: First and most important - get yourself a good microphone. The number one issue that kills video blogging is the inability to hear what people are saying. This is a blog - most of the video will involve talking. The video can be dark and grainy - but if the audio quality is good - then you're good. The built-in mic on the camera works only in the best conditions. Look for a more directional "shotgun" mic or better yet get some...
Read Post