Categories
How Podcasting Can Help Grow Your Business
June 30 2020
// Strategy
Podcasts are more popular than ever, but did you know that the format can be a gold mine for valuable marketing content? Read on to learn more... Why Should You Care? First, listeners are migrating, in droves, to podcasting platforms, and it is likely that your audience already listens to podcasts on a regular basis. In fact, more than 50 percent of US consumers over the age of 12 listen to podcasts every month. Brands can assert their thought leadership in their industry quickly, as many industries have little to no competition in the podcasting ...
Read Post
How to Rank Your Videos on YouTube
September 25 2019
// Education
Did you know you can reach thousands of ideal prospects a month for free - just by ranking your videos in search on YouTube? This matters to marketers for 4 reasons: It drives organic, search-driven traffic to your brand You reach new prospects in an evergreen format for months and years to come Once you've spent the time and resources producing a video, you want it to perform well
Read Post
Why Video Should Be Your Top Priority In 2020
September 25 2019
// Strategy
We've been hearing it for a while now, video is king. It's the number one way to share content online because it's eye-catching, highly engaging, and tells a story. As it turns out, consumers love a good story. And marketers have taken note. According to new research, over 1,000 creative and digital marketing decision-makers say video is their top priority in 2020. What we're saying is video is no longer "just an option"; it is the option. So much so that 67% of digital marketers and creatives...
Read Post
When Should You Use Digital or Traditional Ads?
June 3 2019
// Strategy
Most marketers will admit that running any kind of marketing campaign is a bit of a gamble. But what if there was a way to load the deck, and still make adjustments on the fly rather than going 'all in' on your first hand? That's the power of digital marketing. With people spending more time on their devices than ever before, the ability to reach prospective customers via digital channels is changing the way we advertise. What is Digital Marketing? For the purposes of this article, 'digital' marketing refers to social media, search, on-demand music streaming,...
Read Post
4 Ways AI is Transforming Marketing Without You Knowing It
May 30 2019
// Education
Newsflash: Artificial Intelligence, or AI, isn't what you think it is. It's not evil computers taking over the world. And it's definitely not robots falling in love (although this writer will defend the cinematic merits of WALL-E all day). When it comes to marketing, AI refers to the use of machines to anticipate decisions and improve the customer journey. That's it. Really. With AI already present in much of our daily lives (from Netflix algorithms to virtual assistants), marketers are capitalizing in big ways. In fact, the latest "State...
Read Post
Our Top 5 Ways to Build an Effective Content Marketing Strategy That Gets Attention
March 19 2019
// Education
Content marketing is a great way for businesses to connect with potential customers earlier in the customer journey. But simply throwing blog posts or video online won't get your content in front of the eyes that need to see it. That's where developing a content marketing strategy comes in. At the most basic level, your content strategy answers these questions: - Who am I trying to reach? - What type of content do they need? - How will I get my content to them? - What outcomes do I...
Read Post
Vimeo or YouTube...what's the best video platform for your business?
March 18 2019
// Education
YouTube or Vimeo? Which platform should your business use to share videos? The simple answer? Both. Let's look at the pros and cons of each so you can choose the best platform for your marketing efforts. First, Vimeo. Why Use It? Vimeo is the preferred professional portfolio site for thousands of businesses. The profile layout is pleasing to the eye with the focus exclusively on the video portfolio. There are no ads, pop-ups or other videos competing with your company's content....
Read Post
Build Your Business Site With Must-Click Web Copy
October 23 2018
// Education
As a marketer or business owner, you already know how important it is to have the right messaging for your customers. However, that messaging becomes doubly crucial online, where you are at the mercy of your readers' split-second browsing impulses. That's why it is essential that your business website features copy that directly appeals to your audience. But let's face it: writing for the web — and business websites, in particular — is hard. It's hard because your audience…they…hmm. How do I put this delicately? THEY...
Read Post
Central Iowa Studio Continues to Evolve as it Celebrates 25 Years in Business
September 12 2018
// Company
From the Apple Newton in 1993 to 360-degree cameras today, Applied Art & Technology in Urbandale has seen it, and used it, all to create imaginative video stories for customers across almost every industry. And we're celebrating our 25th anniversary this month! It all started in 1993, just a few months after the Internet was born. George Christ (Founder/Partner), credits a focus on creative talent and new technology for keeping us fresh over our 25-year span. From Floods to Founders We opened our...
Read Post
Explaining Explainer Animations...with an Explainer Animation
July 18 2018
// Education
Two minutes. That's how long it takes for most animated explainer videos to fully communicate a main point. And yet, within those two minutes, these highly engaging videos (also known as explainer animations) can do more for your brand than a 50-page proposal or even a 100-foot billboard ever could. The simple fact is that consumers are using video more than ever before to make purchasing decisions, with studies showing that landing page conversion rates can increase by 80 percent after the inclusion of a video. Explainer...
Read Post
IGTV: What You Must Know as a Marketer
June 27 2018
// Education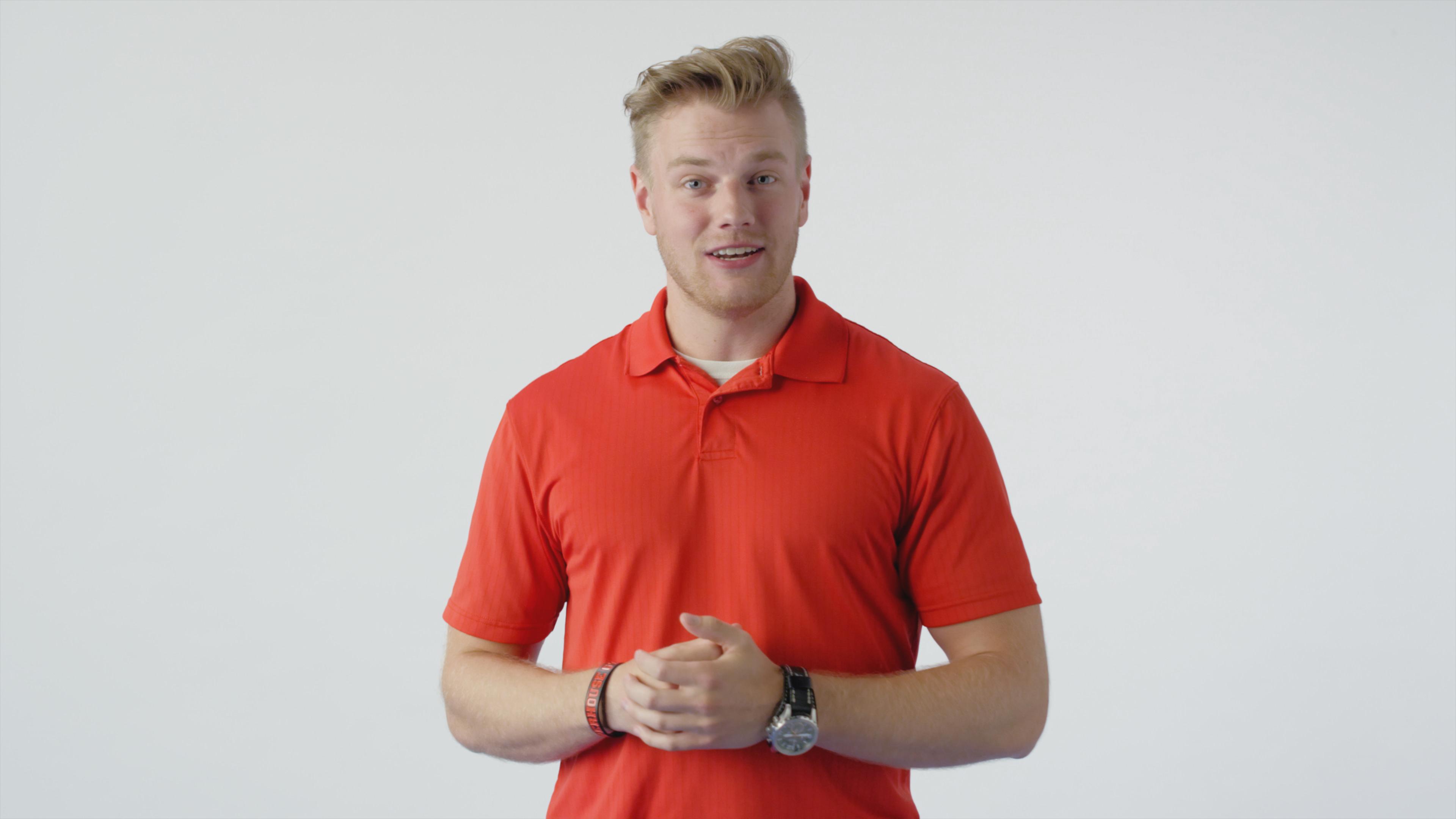 The Update On Friday, June 22, Instagram rolled out their newest mobile app update — creating some serious buzz for marketers around the globe. The buzz-worthy feature? IGTV. IGTV is a long-form video viewing function accessible within the Instagram app or as its own standalone app. It allows users to upload videos of up to 60 minutes in length. Different than Stories, IGTV videos remain on a user's 'channel' permanently instead of for only 24 hours. IGTV is already being compared to directly to YouTube. The biggest difference between...
Read Post
Four Video Marketing Trends to Keep an Eye On
May 16 2018
// Education
Fads and trends. Both are current. Both are popular. But one fades fast, while the other grows and evolves. Fads from the past are fun to look back at...and maybe point and laugh at. Furbies, mall bangs, and mood rings had their heyday, but thankfully, they've come and gone. When it comes to marketing, it's important to differentiate between trends and fads to ensure you don't sink your campaign before you even get started. So, what are some current video trends you should care about? The answer is not simply 'more social media' or 'more...
Read Post
Applied Art's Ryan Snaadt Wins Recognition for Sonic Drive-in Marketing Solution.
July 25 2017
// Press
Applied Art Digital Specialist and recent college graduate, Ryan Snaadt, was awarded top tier honors for a marketing solution he developed for Sonic Drive-In restaurants through MindSumo. MindSumo.com is a platform for organizations to get a different perspective on young consumer behavior by posing questions to millennials. Businesses and other organizations offer top prizes and recognition to individuals who develop the best solutions to solve their marketing problems. Referred to MindSumo by a college professor and mentor, Ryan submitted his first solution...
Read Post
Applied Art & Technology Selected As A Winner In The 36th Annual Telly Awards
June 17 2015
// Press
The Telly Awards has named Applied Art & Technology in cooperation with FLM+ as a Bronze winner in the 36th Annual Telly Awards for "The Clayton Yeutter Tribute Video". With nearly 12,000 entries from all 50 states and numerous countries, this is truly an honor. The video describes Clayton Yeutter's efforts, both in government and the private sector, that have had a lasting impact on the worldwide economy. He served as Secretary of Agriculture, U.S. Trade Representative and Counselor to the President, and also spent several years as CEO of the Chicago Mercantile ...
Read Post
Responsive design for a better web presence
February 18 2014
// Strategy
Responsive design is today's best practice in web design. Instead of having to design a separate, stripped-down mobile site for viewing on a mobile device-- with a separate look, a separate content management system (and a separate price)-- today's websites are being designed to be flexible and effortlessly bendable to any viewing platform whether it is mobile, desktop or anywhere in between. It's like having a business suit that can also be a swimsuit - according to Applied Art's web designer and developer Leon Resh. How does it work? Websites built with responsive design include code that...
Read Post
Christmas eCard from Luther College
January 26 2010
// Work
Welcome to the first Applied Art blog post of the New Year! We hope 2010 is going well and you are gathering close to the warmth of your TV screen and catching up on movies in time for the Oscars. Doesn't Christmas already seem like it was a million years ago? Well this Christmas eCard will bring all those warm and fuzzy holiday feelings right back to the forefront - especially if you are affiliated with Luther College. This the third in a series of eCard's produced by Applied Art...
Read Post