Categories
How to Rank Your Videos on YouTube
September 25 2019
// Education
Did you know you can reach thousands of ideal prospects a month for free - just by ranking your videos in search on YouTube? This matters to marketers for 4 reasons: It drives organic, search-driven traffic to your brand You reach new prospects in an evergreen format for months and years to come Once you've spent the time and resources producing a video, you want it to perform well
Read Post
Why Video Should Be Your Top Priority In 2020
September 25 2019
// Strategy
We've been hearing it for a while now, video is king. It's the number one way to share content online because it's eye-catching, highly engaging, and tells a story. As it turns out, consumers love a good story. And marketers have taken note. According to new research, over 1,000 creative and digital marketing decision-makers say video is their top priority in 2020. What we're saying is video is no longer "just an option"; it is the option. So much so that 67% of digital marketers and creatives...
Read Post
Vimeo or YouTube...what's the best video platform for your business?
March 18 2019
// Education
YouTube or Vimeo? Which platform should your business use to share videos? The simple answer? Both. Let's look at the pros and cons of each so you can choose the best platform for your marketing efforts. First, Vimeo. Why Use It? Vimeo is the preferred professional portfolio site for thousands of businesses. The profile layout is pleasing to the eye with the focus exclusively on the video portfolio. There are no ads, pop-ups or other videos competing with your company's content....
Read Post
The 10 Best Films of 2018
December 21 2018
// Education
2018 has been a tumultuous year for cinema, to say the least. The definition of film itself is becoming increasingly blurred due to the rise of digital platforms that are changing the ways we consume — and even understand — movies. Which isn't to say that the future of filmmaking isn't bright…just unpredictable. In 2018 alone, we've seen a pair of generation-defining event movies (Marvel Studios' Black Panther, Avengers: Infinity War), a bevy of indie surprises (Debra Granik's Leave No Trace, Bo Burnham's Eighth...
Read Post
10 Lessons in Table Manners We Learned at the Movies
November 20 2018
// Education
Happy Turkey Day, everyone! It's that special time of year — the time when it's socially acceptable to gorge yourself around the dinner table and engage in a yelling match with your family members over the last slice of pumpkin pie. But guess what? It doesn't have to be that way. No, Thanksgiving really can be a time of family harmony. All you need to do is follow a few key rules on how to behave when the gravy boat comes sailing in front of your plate. As digital storytellers, we at Applied Art &...
Read Post
"Night of the Living Dead" Turns 50: The Zombie Effect
October 30 2018
// Education
Celebrating a Cult Classic 50 years ago this month, a then-unknown director of television commercials and industrial films made a movie that would change the face of horror forever. That director was George A. Romero (who sadly passed away last year at the age of 77). The movie? Night of the Living Dead. Shot in rural Pennsylvania on a measly budget with a cast of non-professional actors, Night would take the moviegoing public by storm, carried primarily by strong word of mouth. And for good reason. The film's story, while simple, is oh so...
Read Post
Celebrating 25 Years: Six Films from 1993 You Need to See Again
September 18 2018
// Education
This month, Applied Art & Technology turns 25! To help ring in our silver anniversary, we're taking a look at some of our favorite movies from the year we were founded: 1993. Just like the founders of Applied Art & Technology, the following films have aged gracefully over time (no, I was not paid to write that), and their narrative impact and filmmaking expertise can still be felt a quarter-century later. From dinosaurs to botched drug deals to...groundhogs, these six films will have you wishing...
Read Post
Central Iowa Studio Continues to Evolve as it Celebrates 25 Years in Business
September 12 2018
// Company
From the Apple Newton in 1993 to 360-degree cameras today, Applied Art & Technology in Urbandale has seen it, and used it, all to create imaginative video stories for customers across almost every industry. And we're celebrating our 25th anniversary this month! It all started in 1993, just a few months after the Internet was born. George Christ (Founder/Partner), credits a focus on creative talent and new technology for keeping us fresh over our 25-year span. From Floods to Founders We opened our...
Read Post
10 Must-See Films from the First Half of 2018
August 28 2018
// Education
While you've been strapped to your desk and bolted behind conference room doors all year, you've likely missed out on what has been a surprisingly strong year at the movies (so far). Thankfully, this upcoming Monday is Labor Day, which means that you'll finally have a chance to catch up on some of the great films you may have missed from the first half of 2018. Still, we know it can be overwhelming when deciding what films to watch on your big day off. That's why we at Applied Art & Technology...
Read Post
12 Steps To Improving Trade Show Booth Traffic
August 22 2018
// Education
In today's ever-evolving business climate, trade show events still persist. Why? Because they work. Trade shows provide an excellent venue to increase your brand's visibility, showcase your latest products and services and connect with thousands of potential customers- all within a short span of time. But with so little time and a lot of competition, how can your brand stand out? By connecting and engaging with attendees before, during, and after the trade show. How your brand engages with customers before and after the show is just as important as the event...
Read Post
Video For Fundraising
August 21 2018
// Education
If you're one of the 1.5 million non-profits registered in the United States, you have a lot of competition for charitable donations. It's also you likely have a compelling story to share, whether it's how your organization has helped someone overcome obstacles or how you could potentially bring lasting change to your community. Video is the most compelling way to share these stories and inspire your audience to make a donation. A study conducted by Google found...
Read Post
Explaining Explainer Animations...with an Explainer Animation
July 18 2018
// Education
Two minutes. That's how long it takes for most animated explainer videos to fully communicate a main point. And yet, within those two minutes, these highly engaging videos (also known as explainer animations) can do more for your brand than a 50-page proposal or even a 100-foot billboard ever could. The simple fact is that consumers are using video more than ever before to make purchasing decisions, with studies showing that landing page conversion rates can increase by 80 percent after the inclusion of a video. Explainer...
Read Post
The 10 Best Explosions in Film History
July 2 2018
// Education
It's that magical time of year again. Hot dogs and hamburgers. Baseball and apple pie. Fireworks and noise ordinance violations. That's right...it must be July! Which means that it's time for our yearly obligation to celebrate all things America — including explosions! After all, what's more American than seeing a big ball of fire destroy everything in its path? We at Applied Art & Technology are getting in on the fun with a countdown of our 10 favorite explosions in film history. However, as digital storytellers, we thought we'd...
Read Post
IGTV: What You Must Know as a Marketer
June 27 2018
// Education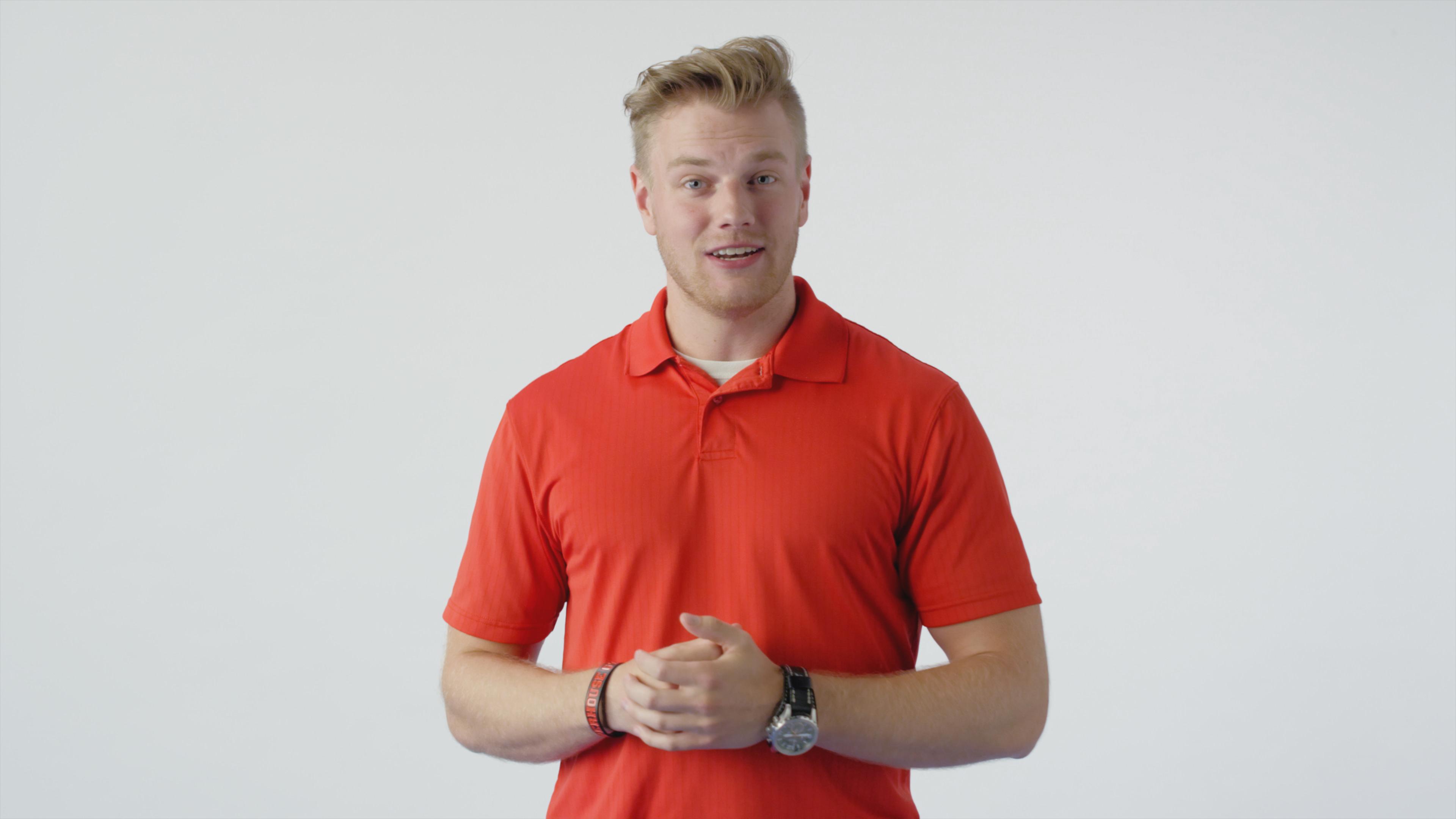 The Update On Friday, June 22, Instagram rolled out their newest mobile app update — creating some serious buzz for marketers around the globe. The buzz-worthy feature? IGTV. IGTV is a long-form video viewing function accessible within the Instagram app or as its own standalone app. It allows users to upload videos of up to 60 minutes in length. Different than Stories, IGTV videos remain on a user's 'channel' permanently instead of for only 24 hours. IGTV is already being compared to directly to YouTube. The biggest difference between...
Read Post
Six Ways to Use Animated Explainer Videos
June 7 2018
// Education
Animated explainer videos are everywhere. You know, those short, super engaging animations that visually present concepts, processes or statistics. As marketing departments scramble for more and more content, these quick bursts of information have become essential tools for brands. Why? Lots of reasons. Research shows that 95% of people have watched an explainer video to learn more about a product or service. Even better? Eighty-three percent of marketers think using video gives them a good ROI. So now that you know you need...
Read Post
Four Reasons To Schedule Your Outdoor Shoot Now
May 31 2018
// Education
Summer's here and the livin' is easy… camping, bonfires, and grill outs are all in full swing. It's also the perfect time to get outside and shoot. Why? We've got 4 reasons. Shoot now, use later. Your business may not need any outdoor shots right this moment, but what about later on? Picture this: It's November, you're in the edit suite and you need a few exterior shots…but the weather is dismal. Luckily you thought ahead! And you ...
Read Post
Applied Art & Technology Wins 2018 Telly Awards
May 29 2018
// Company
Applied Art & Technology has been awarded two 2018 Telly Awards for work they produced with clients in the last year. "What If," a spot created for Iowa State University Football was awarded the Silver Telly for Sports Advertising. A collaboration with the Iowa State Athletics Marketing team, the spot follows key members of the ISU football team as they prepare for the 2017 football season. In addition, an animated explainer video created for Direct Connect Logistix, Inc., a nation-wide transportation...
Read Post
Four Video Marketing Trends to Keep an Eye On
May 16 2018
// Education
Fads and trends. Both are current. Both are popular. But one fades fast, while the other grows and evolves. Fads from the past are fun to look back at...and maybe point and laugh at. Furbies, mall bangs, and mood rings had their heyday, but thankfully, they've come and gone. When it comes to marketing, it's important to differentiate between trends and fads to ensure you don't sink your campaign before you even get started. So, what are some current video trends you should care about? The answer is not simply 'more social media' or 'more...
Read Post
Applied Art 'Embarks' On New Venture: VR for Dogs
April 1 2018
// Company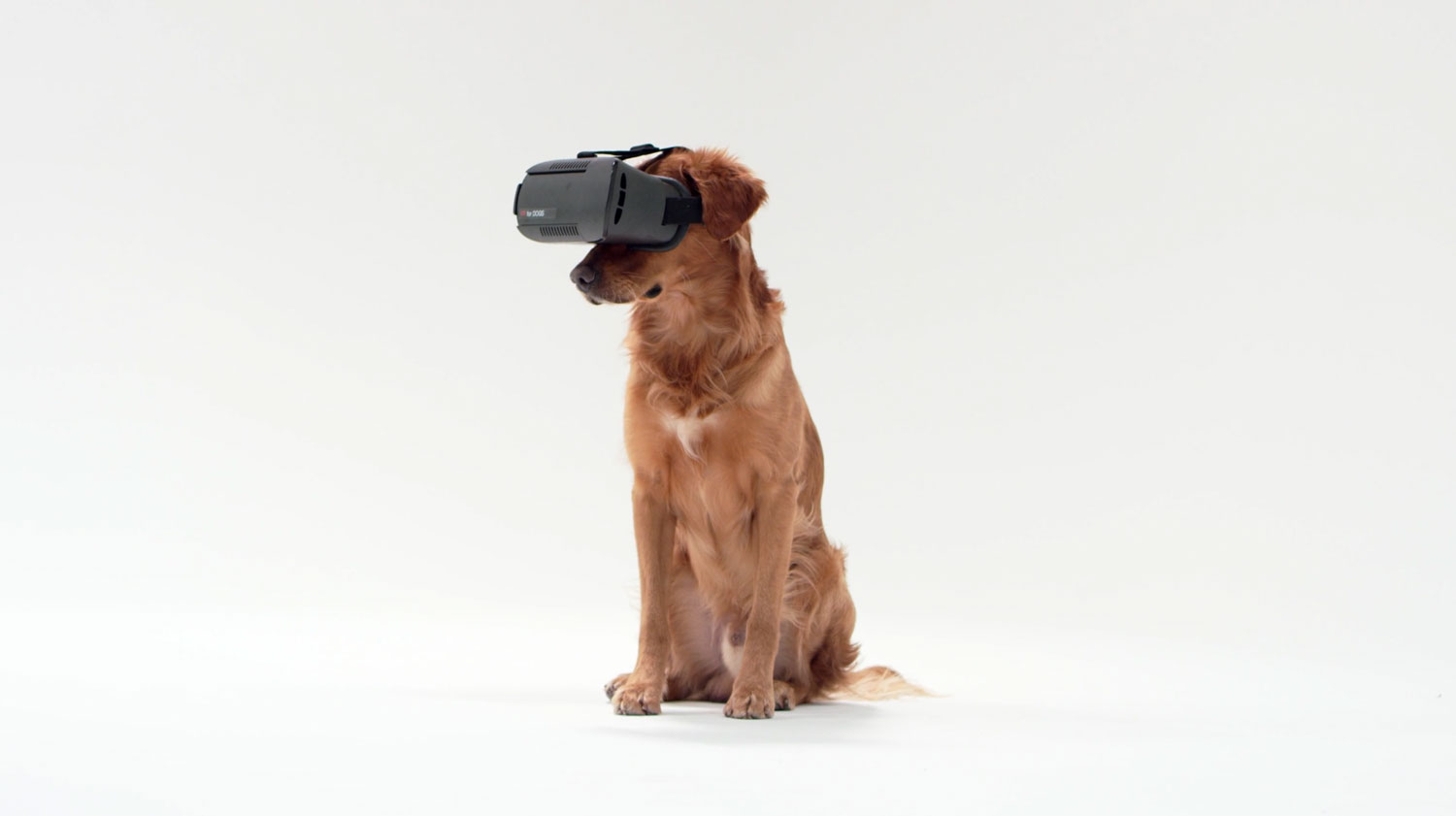 Like many great ideas, VR for Dogs was born of long hours staring at the road ahead on a cross-country car trip. Mark Wilke gives Nyx, his 2-year-old Belgian Tervuren a scratch behind her ears as he thinks back to when the idea first came to him. "We were all packed into our Suburban, driving to Akron for a dog show. The dogs are always so restless once we arrive; I thought there needed to be a way to keep them entertained on the road, you know, like everyone else is,...
Read Post
Des Moines AAF Award Winners
February 28 2018
// Company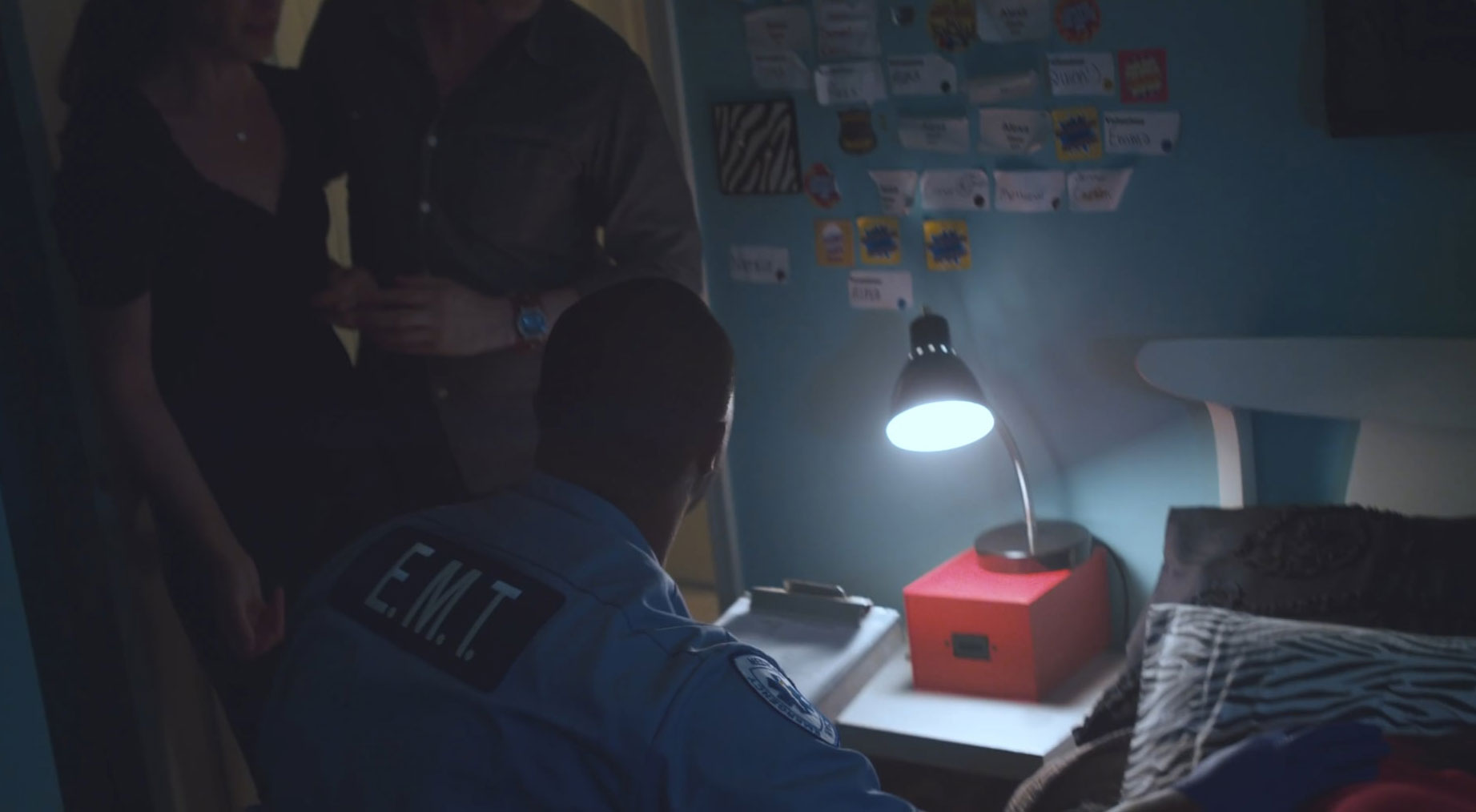 Congratulations to our many clients who were big winners at this years American Advertising Awards! It was a great night to connect with friends & colleagues old and new. Three cheers for ZLR IGNITION for winning a Gold Award for their 'Overdose' PSA. We thoroughly enjoyed helping you bring a dramatic and important concept to life. In addition, we won Silver Awards for our work with Iowa State Athletics and the Des Moines Art Center. Take a look our award-winning work below! ...
Read Post
6 Ways to Make a Great Pre-Roll Video
February 27 2018
// Strategy
You're about to watch your daily dose of funny cat fail videos on YouTube. As you choose a clip, you get slammed with a local mattress store ad yelling about their 'BIG BIG SAVINGS'. You have no interest in mattresses, cringe, and quickly scramble for the skip button. This is how some marketers are attempting to use pre-roll video. And it is a massive waste of time. A large percentage of pre-roll videos are just recycled broadcast spots that a company reuses from other placement campaigns. For viewers, it is...
Read Post
Drawing in Space
January 10 2018
// Work
Artist collective Numen/For Use created an interactive installation titled "Tape Des Moines," which spans the entire I. M. Pei building. Artist Dave Eppley created a colorful work of art in the lobby of the Art Center Eliel Saarinen building titled "Set One, Set Two." Artist Monika Grzymala created a series of pieces called "Raumzeichnung – Drawing Spatially" in the Anna K. Meredith Gallery. ...
Read Post
Creating a Killer Spot With Measurable Results
October 31 2017
// Strategy
Our client Greater Iowa Credit Union came to us with an idea. They did the research and learned that a large segment of their target demographic were viewers of the show "The Walking Dead." So why not reach that audience using a wisecracking pair of walking dead? And that's where Applied Art came in. We worked with Greater Iowa to create a killer spot for their killer mobile banking app. And beyond fulfilling many a team member's bucket list item to work with zombies, we also created a
Read Post
VR, AR or MR...What's the Difference & Why Should I Care?
May 1 2017
// Education
If you're up to speed on VR (Virtual Reality), then you've probably heard about AR (Augmented Reality), and if you're really on the bleeding edge you may even know of MR (Merged Reality). All of this technology is incredibly popular right now. Marketers are scrambling to get on board as the online platforms quickly develop new capabilities. Our team has literally written the book on VR and AR marketing. Download our free e-book here to learn more about how you can use this new technology. First, we want to help you understand...
Read Post
Expansion News!
April 3 2017
// Company
One of the most exciting developments at Applied Art in 2016 was the christening of our treehouse studio space. Being able to offer shoots using not only natural light but also natural moonlight, which helped us revolutionize the video industry yet again. And being able to offer meeting space for Stargazers & Cats on the Prairie was a bonus. Cuddling our prairie living felines has provided more than a little stress relief therapy. Alas, the pesky windstorm that blew...
Read Post
Tradeshow Season Is Trending
March 13 2017
// Company
Looking for new ideas for your tradeshow? We're wrapping an extended tradeshow roadtrip and have a few ideas! Here's a quick overview of the innovative work we did for one of our clients. Record-setting booth attendance! Our Tradeshow Experience Team was in Las Vegas with John Deere at ConExpo. Deere has already set booth attendance records throughout the show. We're live-streaming in 360 VR Throughout the duration of the show, we not only broadcasted live from the floor at ConExpo, we were broadcasting LIVE in 360°! We're really excited about ...
Read Post
Our Favorite Commercials
February 21 2017
// Company
We know a thing or two about creating ads for broadcast. In fact, that's how Applied Art got its start almost 25 years ago! Style and technology have changed radically over the years, but one thing remains the same, the ability to tell a good story. Take a look at some of our all time favorites…. Heather Creswell enjoyed working on sets and art direction for "30 Somethings," a spot celebrating the Iowa Lottery's 30 Year Anniversary. Many other Applied Artisans enjoyed unloading some of the outdated decor and technology they'd been hoarding for too long.
Read Post
It's Zombie Season
October 28 2016
// Work
October. The temperatures are cooler and the smell of pumpkin spice fills the air. The fall TV schedule is finally starting to kick in, and the new season of Walking Dead is finally here. Is there a better time to produce a zombie spot? Recently, Applied Art & Technology had the opportunity to produce a TV spot with Greater Iowa Credit Union. A commercial, featuring a couple of the walking dead, that will air only during the Walking Dead and the after show, Talking Dead. The concept was to make...
Read Post
What do Strong Babies, UnderArmour, and a Clio have in common?
August 9 2016
// Company
Applied Art & Technology is excited to announce that Eric Sahrmann has joined our team as Creative Director. Eric is an industry-recognized creative, with awards that include a Clio Award for his "Strong Babies" campaign and a Graphis Platinum Award for his work with the Saratoga Shakespeare Company. He relocated from Chicago where he was a director of photography and creative director in the visual effects industry, working with international brands such as Under Armour and Bose. "Eric's portfolio says everything about why we hired him,"...
Read Post
Shooting Drone Footage and Keeping It Legal
June 7 2016
// Education
Drones are everywhere. Martha Stewart uses one to survey her massive estate for areas to improve. In the near future, Amazon plans to deliver that thing you need right away to your front door using a drone. And drones have the ability to capture stunning 4K footage for your next video project. It's tempting to jump in and hire 'that guy with a drone,' to capture footage for you. But when you start delving into the regulations of operating a drone for commercial purposes, things get dicey. ...
Read Post
Immersive Video; Creating an Experience in 360°
June 6 2016
// Education
You stand on your surfboard off the coast of Tahiti. You look back to see the wave begin to swell behind you. You steer into the oncoming wave and begin to climb the wall. Looking left, you can almost touch the surface. Above you can see the pipe curling over your head. You exit the tube just as it begins to collapse behind you. You take off your VR headset. You've just experienced 360° video. What is 360° Video? 360° video is created by a camera...
Read Post
Is Time-lapse Photography the Next Big Thing In Marketing and Advertising?
June 1 2016
// Education
How to get and keep your audience's attention. This is the ultimate goal of marketers and advertisers. Over the years, several eye-catching techniques have evolved and one trusted technique has recently become popular again. Time-lapse. Seeing something happen faster-than-real-time can have an almost hypnotic effect. You can do short, creative time-lapse videos with your phone using apps like Hyperlapse. They're easy to make and easy to share. But what if you're trying to show a process that takes days, or even months to complete? You...
Read Post
To Infinity And Beyond!
April 1 2016
// Company
Applied Art & Technology is once again positioned at the leading edge of technology and we are proud to announce the latest addition to our aerial photography fleet! The business world today takes place on a much larger, more global scale, and the pace of that business is faster than ever. Quickly gathering video assets from multiple locations around the world can be a logistical nightmare. And maintaining a unified look for that footage can add complexity to an already challenging acquisition plan. Quadcopter drones, while still...
Read Post
Applied Art Goes Retro; Authenticity Is In
April 1 2016
// Company
Instagram, vinyl enthusiasts, the DIY-maker crowd. Retro is in. And as a creative studio, we here at Applied Art strive to stay on the cutting edge both artistically and technologically. We push ourselves to create content for our clients that goes beyond trendy. And that means we're making a big change to our camera lineup. In addition to shooting your HD footage at 6K, we're now offering VHS video capture. No more fixing it in post with expensive drag-and-drop plugins. We'll give your footage that retro look from the start. Our...
Read Post
The secret advantage for creating perfect Pre-roll
March 3 2016
// Education
You have 5 seconds You know what pre-roll is. Hopefully you've figured out who you want to target and how much you want to spend. Now all you need is the video. This is where the process gets a little complicated. There are over 300 hours of video uploaded to YouTube every minute of every day. 24/7! When your video/ad pops up, you only have five seconds to hook your viewer. How can you possibly cut through all the noise, clutter and chatter and grab your audience's attention? Is this even possible? Yes, it is possible. Great...
Read Post
Why creating Pre-Roll videos on YouTube makes great sense
March 3 2016
// Education
What Is Pre-roll? You're having a rough day, so you head to YouTube to find a little happiness in the "cat who rides the robot vacuum while dressed as a shark." But first! This message from Geico. That's a pre-roll ad. For now, we're going to discuss pre-roll as it exists in YouTube world. Twitter recently started to offer pre-roll ad options, but we'll cover that in another blog post. So, why are we starting with YouTube? YouTube is currently the second largest search engine after Google (who owns YouTube). Every month, over 1 billion ...
Read Post
Super Bowl Commercials
February 10 2016
// Company
Everybody knows the Super Bowl isn't about football. Or, it isn't only about football. It's about parties and friends and food and Beyoncé and commercials. In fact, in my mind the order of importance is: Friends Commercials Food (possibly higher on this list if it's fried) That sports game being played on TV So, what did we like? Music-based spots scored high with Applied Artisans. Our sympathies went out to the affable rapper Drake in T-Mobile's ad, in which he faced revisions ...
Read Post
Keeping your New Year's "Resolution"
January 15 2016
// Education
By "resolution," we mean VIDEO resolution. In our world of ever-changing technology, it is easy to get lost in all the numbers and abbreviations when it comes to video. We find one common area that can lead to confusion and cause delays is resolution. So how does one avoid resolution confusion? Knowing the end use of a video at the beginning of a project is the best way to avoid issues later. And that question usually has more than one answer. For example, a corporate customer may need one video to display on a large...
Read Post
Behind the Hoopla
December 1 2015
// Work
Here at Applied Art, we enjoy sharing the "story behind the story," every now and then. Here's a glimpse "Behind the Hoopla." The opportunity to partner with Strategic America and The Iowa Lottery Authority is always one we enjoy. The concept was to showcase Santa shooting hoops at Wells Fargo Arena since tickets to the college men's basketball tournament there next March were prizes in the lottery promotion. In theory, it sounded somewhat simple. Just put a guy in a Santa suit and have him shoot some hoops. Easy right? First we had to find the...
Read Post
How Long Should My Video Be?
November 11 2015
// Education
The answer is always: "it depends." It depends on several things. Some of the most important questions we ask are: What channels will this video be used for? Online, YouTube, broadcast, pre-roll? The channel matters. For example, a viewer often reaches a YouTube video by doing a search. By showing up in the search results this makes the video more relevant to the user. Who is the...
Read Post
5 best uses for explainer animations
October 13 2015
// Education
Explainer animations are short videos, usually used for marketing, that help explain a company's product or service. They have become extremely popular and can be a great way to engage an audience and get the word out about your company. Here are 5 great uses for explainer animations: To visualize an abstract concept, idea or service. Let's say you offer a really cool service. It's a bit abstract and sometimes your prospects have a hard time...
Read Post
3 Reasons to Use a Drone
October 6 2015
// Education
We've all seen awesome towering high shots and adrenaline packed extreme sports footage captured by drones. People are captivated by looking at the world from a new perspective. Here are 3 ways drone footage can fascinate and hold your audience's attention. Capture a Unique Perspective. People are drawn to the "new" and unique. There is no better way to turn heads and draw attention then to show video footage from a different or rarely seen perspective. Low level drone flights can follow subjects from place to place, can zoom up and out, and skim across land just a...
Read Post
It's Harvest Time
September 24 2015
// Strategy
Fall. Cooler temperatures, pumpkin spice everything and bountiful fields buzzing with sounds of combines...and an Applied Art & Technology crew, shooting spectacular footage of farms, fields, crops and equipment. How often do you say to yourself (or your editor), "this piece could really use some dramatic, harvest shots!"? Well, the moment has arrived. There's a narrow window of time right now and we want to join you on site to capture beautiful, dramatic footage of harvest to be used for your projects throughout the year. ...
Read Post
Ever wonder how a wind turbine is built?
September 17 2015
// Strategy
The video took 4 months to shoot. We used 7 cameras and a drone. We ended up with 5 terabytes of video which was edited down to two versions. Editing took over a month. It was released to several sites including MidAmerican's YouTube page. It was very popular in Europe where wind power is hot topic. Cost to buy equivalent number of impressions: $1,000,000. YouTube is now the second largest search engine. 75% of Executives watch a business related video at least once a week. Seventy percent of B2B buyers and researchers are watching videos throughout their path to purchase.
Read Post
Behind the Curtain
July 14 2015
// Company
Ever wonder what goes on in a day here at Applied Art? Most people know we love doing video. But we also specialize in marketing and sales tools, digital strategy, interactives, apps, tradeshows, graphics, animations, design, development, and websites. All under one roof. So get to know us. We're a creative, quirky, innovative, work-hard/play-hard type bunch. And in the daily whirl of activity here, we're always looking for the next new technology, while appreciating the classic tools like writing on wipeboards and talking face-to-face. Our goal? To make our clients look great and help them grow.
Read Post
Applied Art & Technology Selected As A Winner In The 36th Annual Telly Awards
June 17 2015
// Press
The Telly Awards has named Applied Art & Technology in cooperation with FLM+ as a Bronze winner in the 36th Annual Telly Awards for "The Clayton Yeutter Tribute Video". With nearly 12,000 entries from all 50 states and numerous countries, this is truly an honor. The video describes Clayton Yeutter's efforts, both in government and the private sector, that have had a lasting impact on the worldwide economy. He served as Secretary of Agriculture, U.S. Trade Representative and Counselor to the President, and also spent several years as CEO of the Chicago Mercantile ...
Read Post
Report from the 2015 Commodity Classic
March 2 2015
// Work
We just returned from sunny Phoenix, home of this year's Commodity Classic, America's largest farmer-led, farmer-focused convention & trade show. Throughout the weekend, we could be found with the Firestone exhibit. We set up a pop-up theater feature, an eye-catching video, and lighting design to showcase the latest AD2 tires. We also provided A/V support from our plush headquarters inside the theater. Check it out:
Read Post
New Applied Art Spot
February 6 2015
// Company
Who says work has to be dull? Check out our latest spot, which features a little slice of many things we do in a typical day, including: Sword battles Graphics Storytelling Special Effects Production in our soundstage Brainstorming Ninja moves Collaborating Video editing
Read Post
Using Video for Your Holiday Greetings
December 3 2014
// Education
Well, it's that time of year again, chestnut roasting, tree trimming and holiday greeting season. Working with ARAG on their holiday card is always a fun and creative time for us. Communicating the unique aspects of the company while keeping the connection of their clients and employees is the central focus for the holiday card messaging. The goal of this communication was really to be an appreciation message to their clients and partners throughout the year, rather than a sales or marketing message. "I've had the pleasure of...
Read Post
53 Uses for Video
October 16 2013
// Education
As bandwidth increases and video production methods become more efficient, businesses are using video as a primary method of communicating with their customers and prospects. Video is a marketer's media tool of choice for two reasons: Video is engaging and, more importantly, video is persuasive. Here are some of the ways that businesses are using video to help improve their bottom line: Advertising, Marketing and Promotion: 1. TV Commercials TV commercials are still the best marketing investment. TV's ROI has increased by 22% in the last five years and is 2.5 times more effective at creating ...
Read Post
New TV Spot for Greater Iowa Credit Union
July 3 2013
// Work
With so many banking options, how does a bank or credit union cut through all the noise and attract new customers? Banks and credit unions are competing for the vast Millennial market-- those born between 1982 to 1994. According to the US Census, there are three times as many Millennials as there are Gen Xers. The Millennial generation are devoted to digital devices, mobile apps and digital identity, so a bank needs to have online and mobile apps that work with ease. Millennials also value shopping locally and green business practices,...
Read Post
Maytag Commercial Meeting
June 11 2013
// Work
2013 is proving to be a year of milestones at Applied Art, and one of those milestones includes Karri Higgins' 25th consecutive Maytag Commercial Laundry Annual Meeting. Karri heads up Black Cat Productions, a one-woman powerhouse of event production and support services housed in Applied Art. She works closely with founding partner Mark Wilke on event and meeting production. So closely, in fact, that they often spend day and night together (they've been happily married for 24 years). Karri has worked on Maytag events since the late 1980's. Her first Commercial Laundry...
Read Post
Museum Interactives
April 25 2013
// Work
The Danish Immigrant Museum in Elk Horn, Iowa, held its fourth annual Spring Open House on Saturday, April 20th. The open house launched the museum's new exhibition Danish Modern: Design for Living, which features Danish design from the 50s and 60s. Some characteristics of Danish Modern include a beautiful fusion of form and function, and flawless craftsmanship that ensures the high quality of this functional art. The museum requested Applied Art to create AV interactives for the Danish Modern exhibit, for which Applied Art provided all of the hardware. The Danish Design Today interactive, located on...
Read Post
Sauer-Danfoss Corporate Videos
April 1 2013
// Work
Customizing a video into 11 different languages takes careful planning. So does shooting overseas. We crafted a corporate image video for Two Rivers Marketing and their client, Sauer-Danfoss, for a global audience. Three versions were produced with full graphics and narration in German, Chinese and English. The creative development of the video was a successful collaborative effort between all three companies. When we received the request to produce a global, corporate video for Sauer-Danfoss, we knew that the video production company we partnered with would be critical to the success of the...
Read Post
Kari & Billy's New Music Video
March 19 2013
// Work
Applied Art worked with Nashville artists Kari & Billy on their latest music video for the song "Whitetail Ridge". The video debuted at the BowTech booth at the 2013 ATA show in Louisville, Kentucky. The song was also performed live as part of the grand opening. "Whitetail Ridge" is from the album "Medal of Honor", a compilation created by BowTech to honor U.S. military service members. The video was shot on the farm of Jeff State in rural Mederville, Iowa on the Red Epic camera and edited by Applied Art's Michael Rossow.
Read Post
Facilis Terrablock
March 12 2013
// Company
Sure, we make the production of cool videos and business communications look glamorous, but behind the scenes there is some serious hardware helping us meet those tight deadlines. Our Facilis Terrablock shared storage system eliminates slow transfer of files and drive space limitations. Our Facilis TerraBlock is 24 terabytes of storage shared via fiber optics between our edit suites, graphic artists and producers. Our TerraBlock's optical connections greatly increased our speed and efficiency in creating award-winning projects for our clients. Walking hard drives down the hall and waiting for large files to...
Read Post
Applied Art and Songdish at SXSW
March 8 2013
// Work
Applied Art graphic artist Scott Kaven created this vibrant :30 web spot for Songdish. Songdish is a new online music community and web tool that connects fans, bands and the music industry. Supported by producer Neil Zaugg and graphic artist Todd Huffine, Scott drove the creative and finished the spot earlier this week just in time for Songdish's arrival at this year's SXSW in Austin, Texas. Scott designed the spot so that any still frame of the video is an abstract piece of art. Check out the video!
Read Post
Iowa Lottery "Game Book" TV Spot
February 13 2013
// Work
You've seen it on TV! It's totally awesome! It's the new Iowa Lottery "Game Book" TV spot! Applied Art & Technology teamed up with Strategic America and the Iowa Lottery to create a 3-D animation to promote a new booklet of scratch tickets. With eight games to play, the challenge was to not only bring one game concept to life, but all eight. AA&T 3-D animators, Scott Kaven and Steve "Sparky" Dixon, combined to give viewers the feel of a pop-up card, revealing each featured game as the pages turned. Viewer response has been great, and...
Read Post
Hollywood Undead "We Are" Directors Cut
February 7 2013
// Work
Check out this exclusive Revolver Magazine premiere of Hollywood Undead's "We Are" music video, complete with commentary by the director, Slipknot's Shawn "Clown" Crahan. This is the official director's cut version of the music video with Clown's interview shot here in HD in the Applied Art & Technology studio. The music video was directed by Clown and shot on location in LA. Both the director's cut of the music video as well as the commentary version seen here were edited on at Applied Art. Revolver Magazine exclusive Applied...
Read Post
U.S. Army Corps of Engineers
November 25 2012
// Work
The U.S. Army Corps of Engineers opened its new visitor center near Branson, Missouri, in April, 2012. The Dewey Short Visitor Center overlooking Table Rock Dam features many AV interactive exhibits offering insight into the Corps' history, contributions, role, and responsibilities, including the building and management of Table Rock Lake Dam. The exhibits in this 15,000 square foot visitor center were designed and fabricated by Split Rock Studios. Applied Art worked closely with Split Rock in planning, developing/producing and integrating all AV interactive exhibits, whose functionality includes automatic scheduled startup and shutdown. ...
Read Post
Carrie Chapman Catt Multi-touch Table
July 7 2012
// Work
At first glance, you wouldn't know it's a museum. It looks like an Iowa farm - a house, a barn, large trees, and remnants of farming life from a century ago. This special place near Charles City, Iowa, is more than a farm; it signifies an important piece of American history. Here lies the girlhood home, which has been converted into a museum, of Carrie Lane Chapman Catt, an important proponent in the women's suffrage movement. Since the museum attracts people of all ages, the museum staff wanted to utilize technology to connect their visitors...
Read Post
Applied Art Produces Sauer-Danfoss Promotional Videos
May 11 2011
// Work
Two Rivers Marketing and Sauer-Danfoss have recently collaborated with Applied Art & Technology on two new promotional videos. The Electronic Controls division of Sauer-Danfoss wished to create the videos to communicate their specific skills and high-tech products. Producer/Editor Neil Zaugg and Graphic Artist Stephen Dixon teamed up to give the videos an exciting look and feel with a very impressive graphic approach that emulates the look and feel of the new Sauer-Danfoss brand Two Rivers is currently developing. The videos were shot, edited and mastered in HD which easily allowed...
Read Post
Civil War Mobile Exhibit Trailer
May 4 2011
// Work
The State Historical Society of Iowa celebrated the 150th anniversary of the Civil War on April 12th through the grand-opening of its Civil War mobile trailer exhibit. Iowa Governor Terry Branstad was honored with the ribbon-cutting of the History on the Move trailer, which will travel to various venues throughout the state. Applied Art had the privilege to facilitate its interior and exterior design and renovation (previously it housed an Abraham Lincoln exhibit), in collaboration with Jennie Bailey of the Historic Iowa Exhibit Design ...
Read Post
Applied Art Coordinates International Shoots
February 15 2011
// Work
"The Ukrainian government has some rules that make it difficult to get footage out of the country, but I found a way around that." Producer Heather Creswell is talking about a series of international marketing videos she just wrapped up for one of Applied Art's best clients. Heather coordinated crews to shoot footage in China, Ethiopia, France, India, New Zealand and Ukraine to gather information on how the client's customers can be better served. Some of the more stressful moments of this production were in getting a crew from Kenya to...
Read Post
Slipknot Rocks Applied Art Once Again!
February 12 2011
// Work
Slipknot and Roadrunner Records in NYC again chose Applied Art & Technology to create their latest interactive DVD set - (sic) nesses. On top of developing the content of both disks, this time around we also completed the DVD interface, authoring and encoding. Editor and Producer Neil Zaugg developed and cut the content, including the "Live at Download" concert that was recently shown in theaters around the world. The high-energy concert was also broadcast globally on MTV's World Stage. In addition to...
Read Post
Slipknot Download Concert
September 28 2010
// Work
Slipknot's legendary 2009 performance headlining the Download Festival in the UK launched for a one night only event with a nationwide distribution on September 23, 2010. Applied Art's Producer/Editor Neil Zaugg and Graphic Artist Scott Kaven worked together to edit the raw HD footage into the full concert. The HD footage is stunning and the performance is powerful.
Read Post
Applied Artisans Participate in 48 Hour Film Project
August 12 2010
// Work
For the fifth year, a small team of filmmakers, including two Applied Artisans, some clients, spouses and freelancers spent a sleep deprived weekend participating in the 48 Hour Film Project. Their goal? To write, shoot, edit and score a seven minute film in only 48 hours. Team A Sense of Urgency, along with 48 other teams, was assigned a prop, character, line of dialog and genre that had to be incorporated into their film. The variables: Character €€€ Carl or Carla Ross, plumber ...
Read Post
Applied Art Produces 2010 ISU Football Spot
August 6 2010
// Work
Applied Art & Technology partnered with Iowa State Athletics to produce a TV spot for Iowa State Football. This year's theme is "Proud to be One", so the spot shows the pride of the fans, the coach and the team. The spot was shot on the RED camera by Paul Hickey and directed by George Christ. The fans for the tailgating scene were solicited on Facebook to participate in the production.
Read Post
The German Immigrant Experience: 1845-1925 Wins National Award
July 7 2010
// Press
The American Association for State and Local History (AASLH) has announced that Iowa's Leadership in History winner is The German American Heritage Center, nominated for the exhibit The German Immigrant Experience: 1845-1925. With partner Morgan-Bailey Consulting, Applied Art and Technology provided the video, hardware, and programming for several interactives including: Party Line: Pick up the receiver of an actual WWI-era candlestick phone to listen in on German-American conversations about their treatment during this war era. ...
Read Post
Iowa Lottery Cash Bonanza TV Spot
July 7 2010
// Work
Applied Art & Technology, The Integer Group, and the Iowa Lottery joined forces once again to create a series of TV spots for the Lottery's new scatch game, Cash Bonanza. Utilizing back-to-back :15 second spots, the campaign takes a light-hearted look at the different kinds of reactions winners might have. There's The High-Fiver, The Arm Flapper, The Screamer,The Laugher, The Disbeliever, the Jumper, The Crier, and The...
Read Post
Video on the Web - Streaming vs Progressive Download
June 23 2010
// Education
ProsVideo on the web is becoming increasingly more important. Video has endless potential and offers an intimacy beyond what words and photos can convey. For example video can - Let prospects and customers get to know you better through video in your About Us section Allow you to easily demonstrate a complex product or idea using animation Clearly communicate your expertise in a more entertaining way The purpose of this post is to discuss, in layman's terms, some of the pros, cons, and considerations of the two main ways...
Read Post
Ape House Promotional Video
June 18 2010
// Work
Random House Books and Great Ape Trust chose Applied Art & Technology to produce a short promotional video for Sara Gruen's new novel Ape House. Inspired by the bonobo language research at Great Ape Trust, Ape House will bring a significant amount of attention to the type of scientific studies conducted at The Trust. Ape House will also introduce to many readers the uniqueness of the bonobo species of great ape. "By producing a quality video with interviews from best-selling author Sara Gruen and...
Read Post
Iowa Lottery Silver Anniversary TV Spot
May 6 2010
// Work
Applied Art & Technology teamed up with The Integer Group and their client, the Iowa Lottery, to create an exciting new TV spot for the Lottery's Silver Anniversary. By combining live-action foreground elements with 2D and 3D background elements, Applied Art's animators were able to bring the ambitious storyboard to life. Creatives Bryan Loop and Jeff Warren, along with Kent Fieldsend and Megan Kruger, represented Integer during the production. And from the Iowa Lottery, Sally Robson oversaw the project. Marty Jorgensen directed for Applied Art, with George Christ lensing the live-action....
Read Post
Applied Art Produces Kemin Rosemary Video
April 23 2010
// Work
Over the last 10 years, Kemin Industries has been a great client to work with. For this particular video project we shot on location in New Mexico and Texas to capture their patented Rosemary extraction process in HD. The video provided a clear message to the scientific community about how and why the Kemin product and process is superior. Charlotte Jacobs, Senior Vice President, Global Marketing, lead the project and had this to say about working with Applied Art - "I have had the privilege of working with Neil on a number of projects for Kemin...
Read Post
Applied Art Produces Slipknot "Snuff" TV Spot
February 26 2010
// Work
Roadrunner Records in New York has once again called upon Applied Art to create a TV spot. This time for the release of Slipknot's new music video "Snuff". With little direction and even less time, our creative team lead by Scott Kaven was able to deliver in short order. The goal was to highlight the lyrics through text and to keep the background interesting, but not distracting. Of course it all had to feel like the Knot. Producer Neil Zaugg worked with Roadrunner and the creative team to turn the project around in 2...
Read Post
Applied Art Edits and Animates Purina Mills Video
February 18 2010
// Work
Our old friend Joe Pundzak joined us again to create a follow up to last year€۪s Lightning Horse project for Purina Mills. This time Joe€۪s excellent writing was brought to life by three of our artists, Steve Dixon, Scott Kaven and Todd Huffine . This team created stunning 2D and 3D animations that were expertly edited by Chris Heckle to create an introductory video to Purina€۪s latest horse feed products. Mr. Pundzak said of his experience, "After over 30 years as a writer/producer, I've had occasion...
Read Post
Applied Art Produces ISU Basketball Opener
February 10 2010
// Work
Applied Art teamed up with ISU to create a special video open for the basketball games against rivals Iowa and Kansas. The video was shot on location at Hilton Coliseum and features a young Cyclone fan paying homage to Cyclone greats past and present. This inspiring video fired up the crowd and a version was created for use at Hilton for all remaining games this season.
Read Post
Applied Art Assists With 2009 Ambassadors Tour Event
August 22 2009
// Work
Applied Art assisted The Meyocks Group and their client Firestone when Senator Charles Grassley's 2009 Ambassadors Tour weeklong tour included a stop at the Firestone Global Distribution Center in Ankeny, IA. Firestone brought in various pieces of agriculture equipment that showcased their tires. In addition a static display of the various tires they produce was set-up inside. Applied Art provided both video and meeting support for the event. We created a Firestone Brand Video that was shown in HD as guests entered the facility as well as a theater-like...
Read Post
The Danish Immigrant Museum Launches New Website
June 11 2009
//
The Danish Immigrant Museum, located in Elk Horn, Iowa, shares the legacy and continuing influence of Danish culture as realized in the experiences and contributions of Danish immigrants, their descendents and Danes living in America. The Danish Museum approached Applied Art for a website redesign that would better meet their branding and fundraising goals. Using HD images from Discovery: A Story of Shared Heritage (a fundraising video previously produced by Applied Art), Applied Art provided the museum with a new site architecture and a custom web design with Flash animation and...
Read Post
New "Special Effects Demo Montage"
April 22 2009
// Company
Many of us at Applied Art & Technology are engaged in creating a new demo DVD. Once finished, this DVD will include our best work from our production, post production, and graphics departments. As a special treat to you blog subscribers, you get to see the "Special Effects Demo Montage" as a small sample of the great stuff that will be on our new Demo DVD. I edited this two minute piece in our DS edit suite. Several of the projects featured in the montage are broken...
Read Post
New Iowa Lottery Ad Features Iowa Veterans
March 7 2009
// Work
Applied Art provided the video editing, treatment, and graphics for the newest Iowa Lottery spot using Adobe® Photoshop and After Effects software. The TV ad features images of veterans who have received assistance through the Iowa Veterans Trust Fund and agreed to be part of the campaign to help spread the word about the help that's available. You'll see veterans from across the state and from several different eras in the ad -- maybe even someone you know! Click here for a sneak...
Read Post
How to Shoot Better Blog Video
February 18 2009
// Education
Here are three quick tips for shooting better blog video: First and most important - get yourself a good microphone. The number one issue that kills video blogging is the inability to hear what people are saying. This is a blog - most of the video will involve talking. The video can be dark and grainy - but if the audio quality is good - then you're good. The built-in mic on the camera works only in the best conditions. Look for a more directional "shotgun" mic or better yet get some...
Read Post
Experiments Video
February 4 2009
// Company
Anyone at AAT can work on a video that gets passed around. A collaborative piece of visual art. We will use it to try new techniques or just have a chance to destroy our coworkers edits. It's fun and impromptu. The first of these videos has been through the hands of 4 of our artists and editors. It's a hodge-podge of custom art, public domain clips, visual effects, and a custom music score. Enjoy!
Read Post
Vein Center at Iowa Heart Ad To Premier During Super Bowl...in HD
January 30 2009
// Work
The Vein Center at Iowa Heart will be one of a few local companies who will be running HD commercials during this year's Super Bowl. The ad, which features a couple doing the tango, was shot at The Temple For Performing Arts and produced in association with Trilix Marketing Group. The campaign also includes a pair of tennis-themed spots which will begin running in the spring. View the ad Learn more about the Vein Center at Iowa Heart at http://www.healthylegsmatter.com/.
Read Post