Categories
How to Rank Your Videos on YouTube
September 25 2019
// Education
Did you know you can reach thousands of ideal prospects a month for free - just by ranking your videos in search on YouTube? This matters to marketers for 4 reasons: It drives organic, search-driven traffic to your brand You reach new prospects in an evergreen format for months and years to come Once you've spent the time and resources producing a video, you want it to perform well
Read Post
Why Video Should Be Your Top Priority In 2020
September 25 2019
// Strategy
We've been hearing it for a while now, video is king. It's the number one way to share content online because it's eye-catching, highly engaging, and tells a story. As it turns out, consumers love a good story. And marketers have taken note. According to new research, over 1,000 creative and digital marketing decision-makers say video is their top priority in 2020. What we're saying is video is no longer "just an option"; it is the option. So much so that 67% of digital marketers and creatives...
Read Post
When Should You Use Digital or Traditional Ads?
June 3 2019
// Strategy
Most marketers will admit that running any kind of marketing campaign is a bit of a gamble. But what if there was a way to load the deck, and still make adjustments on the fly rather than going 'all in' on your first hand? That's the power of digital marketing. With people spending more time on their devices than ever before, the ability to reach prospective customers via digital channels is changing the way we advertise. What is Digital Marketing? For the purposes of this article, 'digital' marketing refers to social media, search, on-demand music streaming,...
Read Post
4 Ways AI is Transforming Marketing Without You Knowing It
May 30 2019
// Education
Newsflash: Artificial Intelligence, or AI, isn't what you think it is. It's not evil computers taking over the world. And it's definitely not robots falling in love (although this writer will defend the cinematic merits of WALL-E all day). When it comes to marketing, AI refers to the use of machines to anticipate decisions and improve the customer journey. That's it. Really. With AI already present in much of our daily lives (from Netflix algorithms to virtual assistants), marketers are capitalizing in big ways. In fact, the latest "State...
Read Post
Our Top 5 Ways to Build an Effective Content Marketing Strategy That Gets Attention
March 19 2019
// Education
Content marketing is a great way for businesses to connect with potential customers earlier in the customer journey. But simply throwing blog posts or video online won't get your content in front of the eyes that need to see it. That's where developing a content marketing strategy comes in. At the most basic level, your content strategy answers these questions: - Who am I trying to reach? - What type of content do they need? - How will I get my content to them? - What outcomes do I...
Read Post
Vimeo or YouTube...what's the best video platform for your business?
March 18 2019
// Education
YouTube or Vimeo? Which platform should your business use to share videos? The simple answer? Both. Let's look at the pros and cons of each so you can choose the best platform for your marketing efforts. First, Vimeo. Why Use It? Vimeo is the preferred professional portfolio site for thousands of businesses. The profile layout is pleasing to the eye with the focus exclusively on the video portfolio. There are no ads, pop-ups or other videos competing with your company's content....
Read Post
Build Your Business Site With Must-Click Web Copy
October 23 2018
// Education
As a marketer or business owner, you already know how important it is to have the right messaging for your customers. However, that messaging becomes doubly crucial online, where you are at the mercy of your readers' split-second browsing impulses. That's why it is essential that your business website features copy that directly appeals to your audience. But let's face it: writing for the web — and business websites, in particular — is hard. It's hard because your audience…they…hmm. How do I put this delicately? THEY...
Read Post
Celebrating 25 Years: Top 10 Best (And Worst) 90s Fashion Trends
September 24 2018
// Education
Applied Art & Technology is turning 25 this month, and to celebrate, we're taking a look back at all things 90s! Wayne's World. The Fresh Prince of Bel-Air. Beavis and Butthead. Feeling nostalgic yet? We sure are. It was truly a great time for music, pop culture and fashion trends...especially if your aesthetic is oversized and shapeless. A few of these trends are even back in style now (seriously, have you been to Target lately?), and some we hope to never see again. So, throw on some baggy ...
Read Post
Central Iowa Studio Continues to Evolve as it Celebrates 25 Years in Business
September 12 2018
// Company
From the Apple Newton in 1993 to 360-degree cameras today, Applied Art & Technology in Urbandale has seen it, and used it, all to create imaginative video stories for customers across almost every industry. And we're celebrating our 25th anniversary this month! It all started in 1993, just a few months after the Internet was born. George Christ (Founder/Partner), credits a focus on creative talent and new technology for keeping us fresh over our 25-year span. From Floods to Founders We opened our...
Read Post
12 Steps To Improving Trade Show Booth Traffic
August 22 2018
// Education
In today's ever-evolving business climate, trade show events still persist. Why? Because they work. Trade shows provide an excellent venue to increase your brand's visibility, showcase your latest products and services and connect with thousands of potential customers- all within a short span of time. But with so little time and a lot of competition, how can your brand stand out? By connecting and engaging with attendees before, during, and after the trade show. How your brand engages with customers before and after the show is just as important as the event...
Read Post
Video For Fundraising
August 21 2018
// Education
If you're one of the 1.5 million non-profits registered in the United States, you have a lot of competition for charitable donations. It's also you likely have a compelling story to share, whether it's how your organization has helped someone overcome obstacles or how you could potentially bring lasting change to your community. Video is the most compelling way to share these stories and inspire your audience to make a donation. A study conducted by Google found...
Read Post
Explaining Explainer Animations...with an Explainer Animation
July 18 2018
// Education
Two minutes. That's how long it takes for most animated explainer videos to fully communicate a main point. And yet, within those two minutes, these highly engaging videos (also known as explainer animations) can do more for your brand than a 50-page proposal or even a 100-foot billboard ever could. The simple fact is that consumers are using video more than ever before to make purchasing decisions, with studies showing that landing page conversion rates can increase by 80 percent after the inclusion of a video. Explainer...
Read Post
IGTV: What You Must Know as a Marketer
June 27 2018
// Education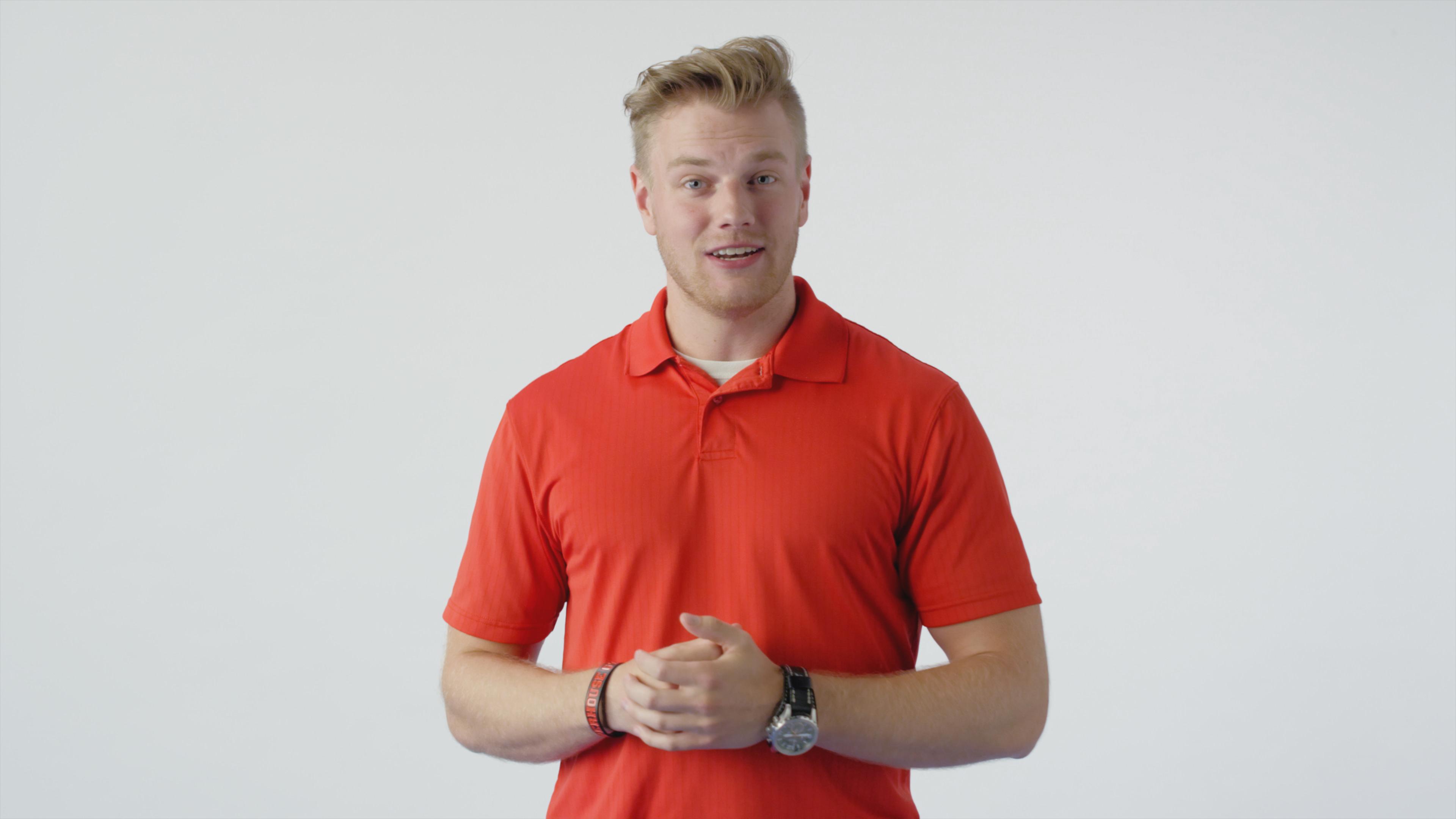 The Update On Friday, June 22, Instagram rolled out their newest mobile app update — creating some serious buzz for marketers around the globe. The buzz-worthy feature? IGTV. IGTV is a long-form video viewing function accessible within the Instagram app or as its own standalone app. It allows users to upload videos of up to 60 minutes in length. Different than Stories, IGTV videos remain on a user's 'channel' permanently instead of for only 24 hours. IGTV is already being compared to directly to YouTube. The biggest difference between...
Read Post
Six Ways to Use Animated Explainer Videos
June 7 2018
// Education
Animated explainer videos are everywhere. You know, those short, super engaging animations that visually present concepts, processes or statistics. As marketing departments scramble for more and more content, these quick bursts of information have become essential tools for brands. Why? Lots of reasons. Research shows that 95% of people have watched an explainer video to learn more about a product or service. Even better? Eighty-three percent of marketers think using video gives them a good ROI. So now that you know you need...
Read Post
Applied Art & Technology Wins 2018 Telly Awards
May 29 2018
// Company
Applied Art & Technology has been awarded two 2018 Telly Awards for work they produced with clients in the last year. "What If," a spot created for Iowa State University Football was awarded the Silver Telly for Sports Advertising. A collaboration with the Iowa State Athletics Marketing team, the spot follows key members of the ISU football team as they prepare for the 2017 football season. In addition, an animated explainer video created for Direct Connect Logistix, Inc., a nation-wide transportation...
Read Post
Four Video Marketing Trends to Keep an Eye On
May 16 2018
// Education
Fads and trends. Both are current. Both are popular. But one fades fast, while the other grows and evolves. Fads from the past are fun to look back at...and maybe point and laugh at. Furbies, mall bangs, and mood rings had their heyday, but thankfully, they've come and gone. When it comes to marketing, it's important to differentiate between trends and fads to ensure you don't sink your campaign before you even get started. So, what are some current video trends you should care about? The answer is not simply 'more social media' or 'more...
Read Post
Creating a Killer Spot With Measurable Results
October 31 2017
// Strategy
Our client Greater Iowa Credit Union came to us with an idea. They did the research and learned that a large segment of their target demographic were viewers of the show "The Walking Dead." So why not reach that audience using a wisecracking pair of walking dead? And that's where Applied Art came in. We worked with Greater Iowa to create a killer spot for their killer mobile banking app. And beyond fulfilling many a team member's bucket list item to work with zombies, we also created a
Read Post
ARKit: The future of marketing
August 10 2017
// Education
There has been plenty of buzz surrounding Apple's iPhone 8, rumored for release in September. However, the most noteworthy update the technology giant is planning on releasing this fall isn't a new iPhone. It's actually something called ARKit, and it may very well be the most important technological development this decade. ARKit is a tool for developers to easily build apps using augmented reality (AR), which is a technology that effectively overlays digital graphics onto a user's view of the real world. This new feature from Apple is a big deal, and here's...
Read Post
Applied Art's Ryan Snaadt Wins Recognition for Sonic Drive-in Marketing Solution.
July 25 2017
// Press
Applied Art Digital Specialist and recent college graduate, Ryan Snaadt, was awarded top tier honors for a marketing solution he developed for Sonic Drive-In restaurants through MindSumo. MindSumo.com is a platform for organizations to get a different perspective on young consumer behavior by posing questions to millennials. Businesses and other organizations offer top prizes and recognition to individuals who develop the best solutions to solve their marketing problems. Referred to MindSumo by a college professor and mentor, Ryan submitted his first solution...
Read Post
Should Your Website Have a Blog?
July 25 2017
// Education
Many business websites are focused on providing information, much of which doesn't actually change that much. The "About Us" page isn't constantly evolving. Same with the "Contact Us" page. If there are no product or service updates or news alerts, it's unlikely that there is much dynamic content for Google to find. A website needs to be found by your prospects to be helpful and Google relies, in part, on fresh content to know if a site is relevant to a prospect's search. A blog can be the answer to providing...
Read Post
8 Types of Content You Should Be Creating
May 30 2017
// Education
We all experience information overload. Studies show we consume 34 GB of information or 100,500 words outside of work in the average day. How do you keep your audience engaged and coming back for more? The answer is variety! Mix it up with new, fresh information delivered in a multitude of formats. Here are 8 different types of video and interactive content to try soon. 1. Explainer Videos An explainer video is typically a 1-2 minute video that explains your value proposition, simplifies a process, describes your product or service offering ...
Read Post
VR, AR or MR...What's the Difference & Why Should I Care?
May 1 2017
// Education
If you're up to speed on VR (Virtual Reality), then you've probably heard about AR (Augmented Reality), and if you're really on the bleeding edge you may even know of MR (Merged Reality). All of this technology is incredibly popular right now. Marketers are scrambling to get on board as the online platforms quickly develop new capabilities. Our team has literally written the book on VR and AR marketing. Download our free e-book here to learn more about how you can use this new technology. First, we want to help you understand...
Read Post
Tradeshow Season Is Trending
March 13 2017
// Company
Looking for new ideas for your tradeshow? We're wrapping an extended tradeshow roadtrip and have a few ideas! Here's a quick overview of the innovative work we did for one of our clients. Record-setting booth attendance! Our Tradeshow Experience Team was in Las Vegas with John Deere at ConExpo. Deere has already set booth attendance records throughout the show. We're live-streaming in 360 VR Throughout the duration of the show, we not only broadcasted live from the floor at ConExpo, we were broadcasting LIVE in 360°! We're really excited about ...
Read Post
Get to know Caitlin
January 27 2017
// Company
Caitlin McTaggart, our outstanding, extremely positive project coordinator and office manager, is celebrating her 5th anniversary with Applied Art this week. She greets our clients, responds to support tickets, and keeps our caffeine and sugar dependencies satisfied. Get to know Caitlin better: What's your most memorable moment at Applied Art? Probably the 80/35 commercial during my 1st year here. Liv got to be in it with me - every now and then we still talk about 'the time she was on TV'. She was two - It was a...
Read Post
It's Zombie Season
October 28 2016
// Work
October. The temperatures are cooler and the smell of pumpkin spice fills the air. The fall TV schedule is finally starting to kick in, and the new season of Walking Dead is finally here. Is there a better time to produce a zombie spot? Recently, Applied Art & Technology had the opportunity to produce a TV spot with Greater Iowa Credit Union. A commercial, featuring a couple of the walking dead, that will air only during the Walking Dead and the after show, Talking Dead. The concept was to make...
Read Post
What do Strong Babies, UnderArmour, and a Clio have in common?
August 9 2016
// Company
Applied Art & Technology is excited to announce that Eric Sahrmann has joined our team as Creative Director. Eric is an industry-recognized creative, with awards that include a Clio Award for his "Strong Babies" campaign and a Graphis Platinum Award for his work with the Saratoga Shakespeare Company. He relocated from Chicago where he was a director of photography and creative director in the visual effects industry, working with international brands such as Under Armour and Bose. "Eric's portfolio says everything about why we hired him,"...
Read Post
Shooting Drone Footage and Keeping It Legal
June 7 2016
// Education
Drones are everywhere. Martha Stewart uses one to survey her massive estate for areas to improve. In the near future, Amazon plans to deliver that thing you need right away to your front door using a drone. And drones have the ability to capture stunning 4K footage for your next video project. It's tempting to jump in and hire 'that guy with a drone,' to capture footage for you. But when you start delving into the regulations of operating a drone for commercial purposes, things get dicey. ...
Read Post
Is Time-lapse Photography the Next Big Thing In Marketing and Advertising?
June 1 2016
// Education
How to get and keep your audience's attention. This is the ultimate goal of marketers and advertisers. Over the years, several eye-catching techniques have evolved and one trusted technique has recently become popular again. Time-lapse. Seeing something happen faster-than-real-time can have an almost hypnotic effect. You can do short, creative time-lapse videos with your phone using apps like Hyperlapse. They're easy to make and easy to share. But what if you're trying to show a process that takes days, or even months to complete? You...
Read Post
Top 5 Iowa Beers You (Probably) Haven't Sampled Yet
April 7 2016
//
For National Beer Day, I was asked to choose my Top 5 Iowa Beers. This is not unlike being asked to name my favorite child, so I decided to go in a different direction. Each of these is unique and has managed to float to the top as my most memorable brew so far this year. If you can't get your hands on these, I've listed consolation prizes from each of the brewers.* These should be a little easier to come by. Presented in no particular order: For the Joy...
Read Post
We're growing!
April 1 2016
// Company
Check out our awesome new studio in the sky. Maybe it's not part of the whole "tiny home" movement, but it's a start right? With the consistent need for additional studio space at Applied Art, we've finally decided to make one of our long term dreams a reality. We built a treehouse! Oh, this isn't a typical treehouse, it's a 1500 sq. ft. "studio" in the sky. Fully equipped with bridges, ladders, green room, multiple TV screens, wifi, drop down developer bunks, a fully stocked bar, and a restroom. The highlight of the new studio is a 1000 sg.ft..soundstage that...
Read Post
The secret advantage for creating perfect Pre-roll
March 3 2016
// Education
You have 5 seconds You know what pre-roll is. Hopefully you've figured out who you want to target and how much you want to spend. Now all you need is the video. This is where the process gets a little complicated. There are over 300 hours of video uploaded to YouTube every minute of every day. 24/7! When your video/ad pops up, you only have five seconds to hook your viewer. How can you possibly cut through all the noise, clutter and chatter and grab your audience's attention? Is this even possible? Yes, it is possible. Great...
Read Post
Why creating Pre-Roll videos on YouTube makes great sense
March 3 2016
// Education
What Is Pre-roll? You're having a rough day, so you head to YouTube to find a little happiness in the "cat who rides the robot vacuum while dressed as a shark." But first! This message from Geico. That's a pre-roll ad. For now, we're going to discuss pre-roll as it exists in YouTube world. Twitter recently started to offer pre-roll ad options, but we'll cover that in another blog post. So, why are we starting with YouTube? YouTube is currently the second largest search engine after Google (who owns YouTube). Every month, over 1 billion ...
Read Post
A Developer's Highlight Reel from CES 2016
January 20 2016
// Strategy
As an interactive developer, I'm pretty much always on the hunt for fresh technologies with surprising uses. And when it comes to trade shows, I've built enough interactives to know that the goal on a trade show floor is as much getting people to remember your brand as it is introducing new ideas. So when an on-site project took me to the Consumer Electronics Show a few weeks ago, I was excited to see what the biggest players were bringing to the table. This annual 3-day tradeshow in Las Vegas...
Read Post
Behind the Hoopla
December 1 2015
// Work
Here at Applied Art, we enjoy sharing the "story behind the story," every now and then. Here's a glimpse "Behind the Hoopla." The opportunity to partner with Strategic America and The Iowa Lottery Authority is always one we enjoy. The concept was to showcase Santa shooting hoops at Wells Fargo Arena since tickets to the college men's basketball tournament there next March were prizes in the lottery promotion. In theory, it sounded somewhat simple. Just put a guy in a Santa suit and have him shoot some hoops. Easy right? First we had to find the...
Read Post
How Long Should My Video Be?
November 11 2015
// Education
The answer is always: "it depends." It depends on several things. Some of the most important questions we ask are: What channels will this video be used for? Online, YouTube, broadcast, pre-roll? The channel matters. For example, a viewer often reaches a YouTube video by doing a search. By showing up in the search results this makes the video more relevant to the user. Who is the...
Read Post
5 best uses for explainer animations
October 13 2015
// Education
Explainer animations are short videos, usually used for marketing, that help explain a company's product or service. They have become extremely popular and can be a great way to engage an audience and get the word out about your company. Here are 5 great uses for explainer animations: To visualize an abstract concept, idea or service. Let's say you offer a really cool service. It's a bit abstract and sometimes your prospects have a hard time...
Read Post
It's Harvest Time
September 24 2015
// Strategy
Fall. Cooler temperatures, pumpkin spice everything and bountiful fields buzzing with sounds of combines...and an Applied Art & Technology crew, shooting spectacular footage of farms, fields, crops and equipment. How often do you say to yourself (or your editor), "this piece could really use some dramatic, harvest shots!"? Well, the moment has arrived. There's a narrow window of time right now and we want to join you on site to capture beautiful, dramatic footage of harvest to be used for your projects throughout the year. ...
Read Post
Ever wonder how a wind turbine is built?
September 17 2015
// Strategy
The video took 4 months to shoot. We used 7 cameras and a drone. We ended up with 5 terabytes of video which was edited down to two versions. Editing took over a month. It was released to several sites including MidAmerican's YouTube page. It was very popular in Europe where wind power is hot topic. Cost to buy equivalent number of impressions: $1,000,000. YouTube is now the second largest search engine. 75% of Executives watch a business related video at least once a week. Seventy percent of B2B buyers and researchers are watching videos throughout their path to purchase.
Read Post
Behind the Curtain
July 14 2015
// Company
Ever wonder what goes on in a day here at Applied Art? Most people know we love doing video. But we also specialize in marketing and sales tools, digital strategy, interactives, apps, tradeshows, graphics, animations, design, development, and websites. All under one roof. So get to know us. We're a creative, quirky, innovative, work-hard/play-hard type bunch. And in the daily whirl of activity here, we're always looking for the next new technology, while appreciating the classic tools like writing on wipeboards and talking face-to-face. Our goal? To make our clients look great and help them grow.
Read Post
Applied Art & Technology Selected As A Winner In The 36th Annual Telly Awards
June 17 2015
// Press
The Telly Awards has named Applied Art & Technology in cooperation with FLM+ as a Bronze winner in the 36th Annual Telly Awards for "The Clayton Yeutter Tribute Video". With nearly 12,000 entries from all 50 states and numerous countries, this is truly an honor. The video describes Clayton Yeutter's efforts, both in government and the private sector, that have had a lasting impact on the worldwide economy. He served as Secretary of Agriculture, U.S. Trade Representative and Counselor to the President, and also spent several years as CEO of the Chicago Mercantile ...
Read Post
Beware Stats That End in Zero
June 12 2015
// Education
Psychiatrist William Glasser's research about how we retain information says that we remember: 10% of what we read 20% of what we hear 30% of what we see 50% of what we see and hear 70% of what we share/discus 80% of what we experience 95% of what we teach others Sounds nice, right? And it fits right in with what we do: We tell our clients' stories using audio and visuals to reinforce the message. But these...
Read Post
Are you smarter than a suitcase?
May 25 2015
// Strategy
How about a suitcase that can tell you exactly where it has been. If you and your suitcase become separated it can alert you to it's whereabouts on your phone. Speaking of phones, how about being able to remotely lock your suitcase through an app. Sound amazing? But wait there's more. It has a built in digital scale that tells you the weight to avoid those expensive overweight charges. Looking for a place to charge your phone? This suitcase has a built-in charger for your phone and other electronics. Sound too good to be true? Its the...
Read Post
How Old Do I Look?
May 1 2015
// Strategy
You may have heard about the "How Old Do I Look" website that was launched last week by a couple of developers at Microsoft and has since gone viral. You can upload a photo of anyone and the site will try to determine the gender and age. It's sometimes amazingly accurate and other times hilariously wrong. The site was built as a demonstration of Microsoft's Azure machine learning suite of API's. An API allows third party developers to integrate functionality from other software into their own...
Read Post
New Applied Art Spot
February 6 2015
// Company
Who says work has to be dull? Check out our latest spot, which features a little slice of many things we do in a typical day, including: Sword battles Graphics Storytelling Special Effects Production in our soundstage Brainstorming Ninja moves Collaborating Video editing
Read Post
Using Video for Your Holiday Greetings
December 3 2014
// Education
Well, it's that time of year again, chestnut roasting, tree trimming and holiday greeting season. Working with ARAG on their holiday card is always a fun and creative time for us. Communicating the unique aspects of the company while keeping the connection of their clients and employees is the central focus for the holiday card messaging. The goal of this communication was really to be an appreciation message to their clients and partners throughout the year, rather than a sales or marketing message. "I've had the pleasure of...
Read Post
Responsive design for a better web presence
February 18 2014
// Strategy
Responsive design is today's best practice in web design. Instead of having to design a separate, stripped-down mobile site for viewing on a mobile device-- with a separate look, a separate content management system (and a separate price)-- today's websites are being designed to be flexible and effortlessly bendable to any viewing platform whether it is mobile, desktop or anywhere in between. It's like having a business suit that can also be a swimsuit - according to Applied Art's web designer and developer Leon Resh. How does it work? Websites built with responsive design include code that...
Read Post
53 Uses for Video
October 16 2013
// Education
As bandwidth increases and video production methods become more efficient, businesses are using video as a primary method of communicating with their customers and prospects. Video is a marketer's media tool of choice for two reasons: Video is engaging and, more importantly, video is persuasive. Here are some of the ways that businesses are using video to help improve their bottom line: Advertising, Marketing and Promotion: 1. TV Commercials TV commercials are still the best marketing investment. TV's ROI has increased by 22% in the last five years and is 2.5 times more effective at creating ...
Read Post
Sauer-Danfoss Corporate Videos
April 1 2013
// Work
Customizing a video into 11 different languages takes careful planning. So does shooting overseas. We crafted a corporate image video for Two Rivers Marketing and their client, Sauer-Danfoss, for a global audience. Three versions were produced with full graphics and narration in German, Chinese and English. The creative development of the video was a successful collaborative effort between all three companies. When we received the request to produce a global, corporate video for Sauer-Danfoss, we knew that the video production company we partnered with would be critical to the success of the...
Read Post
Applied Art and Songdish at SXSW
March 8 2013
// Work
Applied Art graphic artist Scott Kaven created this vibrant :30 web spot for Songdish. Songdish is a new online music community and web tool that connects fans, bands and the music industry. Supported by producer Neil Zaugg and graphic artist Todd Huffine, Scott drove the creative and finished the spot earlier this week just in time for Songdish's arrival at this year's SXSW in Austin, Texas. Scott designed the spot so that any still frame of the video is an abstract piece of art. Check out the video!
Read Post
Iowa Lottery "Game Book" TV Spot
February 13 2013
// Work
You've seen it on TV! It's totally awesome! It's the new Iowa Lottery "Game Book" TV spot! Applied Art & Technology teamed up with Strategic America and the Iowa Lottery to create a 3-D animation to promote a new booklet of scratch tickets. With eight games to play, the challenge was to not only bring one game concept to life, but all eight. AA&T 3-D animators, Scott Kaven and Steve "Sparky" Dixon, combined to give viewers the feel of a pop-up card, revealing each featured game as the pages turned. Viewer response has been great, and...
Read Post
Applied Art Produces Sauer-Danfoss Promotional Videos
May 11 2011
// Work
Two Rivers Marketing and Sauer-Danfoss have recently collaborated with Applied Art & Technology on two new promotional videos. The Electronic Controls division of Sauer-Danfoss wished to create the videos to communicate their specific skills and high-tech products. Producer/Editor Neil Zaugg and Graphic Artist Stephen Dixon teamed up to give the videos an exciting look and feel with a very impressive graphic approach that emulates the look and feel of the new Sauer-Danfoss brand Two Rivers is currently developing. The videos were shot, edited and mastered in HD which easily allowed...
Read Post
Applied Art Coordinates International Shoots
February 15 2011
// Work
"The Ukrainian government has some rules that make it difficult to get footage out of the country, but I found a way around that." Producer Heather Creswell is talking about a series of international marketing videos she just wrapped up for one of Applied Art's best clients. Heather coordinated crews to shoot footage in China, Ethiopia, France, India, New Zealand and Ukraine to gather information on how the client's customers can be better served. Some of the more stressful moments of this production were in getting a crew from Kenya to...
Read Post
New Programmer Joins Applied Art
January 12 2011
// Company
Rick Vanderleest joined Applied Art as a software developer/engineer on Monday, January 10. Rick, his wife and two daughters are relocating from Iowa City where he has worked for Digital Artefacts - an interactive media development studio - for the last 9 years. He is a graduate of the University of Iowa with a Masters degree in Biomedical Engineering.
Read Post
Iowa Lottery Cash Bonanza TV Spot
July 7 2010
// Work
Applied Art & Technology, The Integer Group, and the Iowa Lottery joined forces once again to create a series of TV spots for the Lottery's new scatch game, Cash Bonanza. Utilizing back-to-back :15 second spots, the campaign takes a light-hearted look at the different kinds of reactions winners might have. There's The High-Fiver, The Arm Flapper, The Screamer,The Laugher, The Disbeliever, the Jumper, The Crier, and The...
Read Post
Iowa Lottery Silver Anniversary TV Spot
May 6 2010
// Work
Applied Art & Technology teamed up with The Integer Group and their client, the Iowa Lottery, to create an exciting new TV spot for the Lottery's Silver Anniversary. By combining live-action foreground elements with 2D and 3D background elements, Applied Art's animators were able to bring the ambitious storyboard to life. Creatives Bryan Loop and Jeff Warren, along with Kent Fieldsend and Megan Kruger, represented Integer during the production. And from the Iowa Lottery, Sally Robson oversaw the project. Marty Jorgensen directed for Applied Art, with George Christ lensing the live-action....
Read Post
Christmas eCard from Luther College
January 26 2010
// Work
Welcome to the first Applied Art blog post of the New Year! We hope 2010 is going well and you are gathering close to the warmth of your TV screen and catching up on movies in time for the Oscars. Doesn't Christmas already seem like it was a million years ago? Well this Christmas eCard will bring all those warm and fuzzy holiday feelings right back to the forefront - especially if you are affiliated with Luther College. This the third in a series of eCard's produced by Applied Art...
Read Post